Sticky Pork Ribs with Zoosh BBQ Basting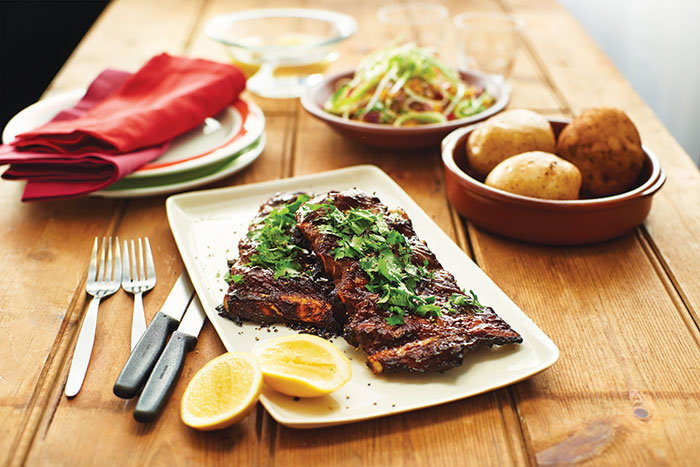 Looking forward to the summer season?
You'll reserve all boasting rights when you baste your beast with ZoOSh BBQ Basting and Marinade Sauce. With all the heat and spice of true Hickory, it's a glossy, rich sauce that really brings out the best of the beast.
Sticky Pork Ribs with Zoosh BBQ Basting

---
Cooking Time: 60 minutes 
---
Ingredients:

10 x 400-500g Pork Rib Racks
2 Cups chopped flat leaf parsley
Freshly ground Black Pepper
Lemon Wedges, for serving

 
Directions:
Rub the ZoOSh BBQ Marinade & Basting Sauce over the ribs and marinate for 2 hours or overnight.

Place the ribs onto a wire rack in a large roasting pan, bake in a moderate oven 180°C for 1 hour or until browned and cooked through, turning ribs halfway during cooking (cover with foil if over-browning).

Halve each of the racks and season with black pepper then top with the chopped parsley and a squeeze of lemon. Stack 2 onto each serving plate. Serve with a side of roast potatoes and coleslaw.
---
See more recipes from Bega Foodservice:

---
6th December 2018