25% off Luke Mangan Knives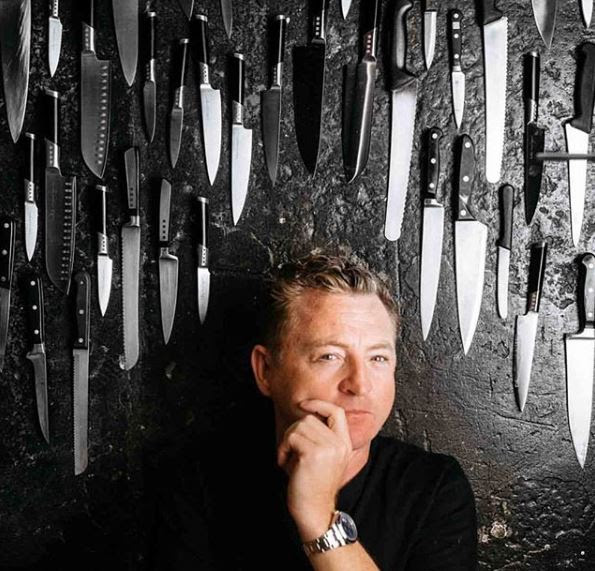 "Creating beautiful food starts with the right equipment. Every one of my knives is versatile enough to be used by both amateur chefs and professionals, and are the tools I use in every kitchen around the world."
- Creator Luke Mangan Luke Mangan cooking demonstration.
'The Best of Both Worlds'
GERMAN STEEL | JAPANESE STYLE AND FEEL
Luke Mangan is one of Australia's leading chefs and restaurateurs and is highly regarded internationally as a shining example of Australia's culinary culture. He owns and operates several restaurants worldwide, has written four best selling cookbooks, released a range of gourmet products and organic baby foods, and is the consulting chef for Virgin Australia.
The masterpiece of his restaurant-quality knife range, the Chef Knife provides unmatched precision, combining the sharpest of Japanese edge with high-quality German materials. The Chef Knife is perfectly weighted and balanced, crafted from German-made stainless steel, and features a high-impact ABS handle, designed for strength, comfort and durability. Suitable for almost every job in the kitchen, the Chef Knife is designed to tackle multiple purposes and kitchen tasks. Spanning 205mm in blade length, the Chef Knife handles slicing, dicing, chopping or deboning smaller cuts of meat with ease and precision. A premium, limited edition Japanese Damascus set is also be available.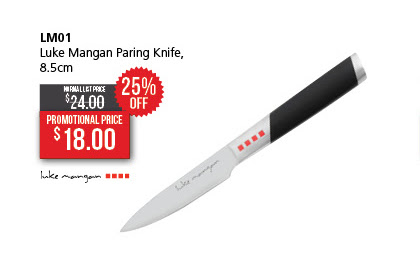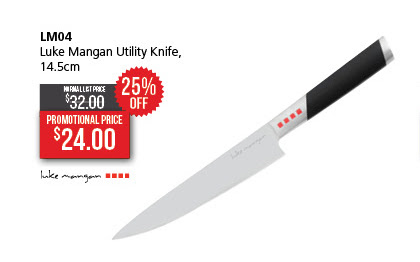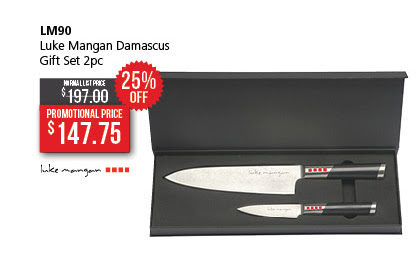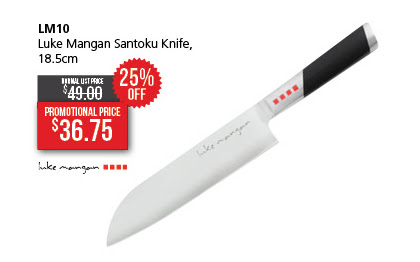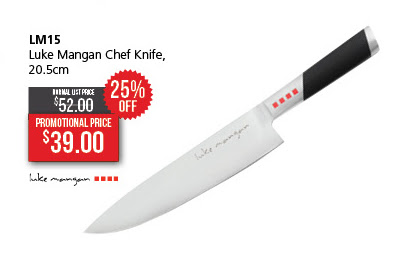 18th October 2018