Astoria Storm - Embrace the Barista Attitude!
The Storm coffee machine is a mix of craftsmanship and cutting-edge technology.
With Storm, a barista is free to express himself/herself and his/her own experimentation skills through simple and comfortable actions.
---
Technique you can learn, but real passion is the sum of dedication and pride. 
The anti-scalding, cantilevered steam wand offers great safety and easy return movement to the drip tray, when the machine is idle. Super Dry is the innovative system that keep steam dry and with minimal initial condensation, guaranteed by a second heating spout which dissolves any condensation.
Since the moment of wand activation, performance can be extended even with two open steam wands, without any yield loss and with full pressure control.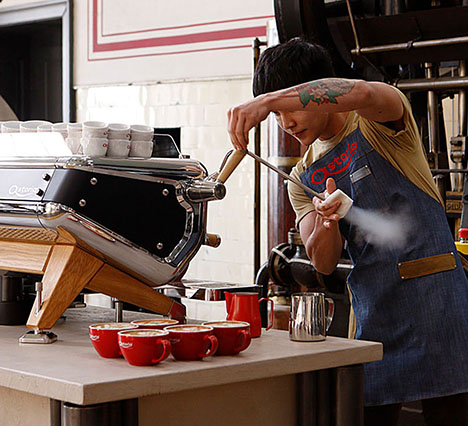 ---

The design
Storm has taken into account the barista's movement requirements and his/her need to operate the leverages to adjust coffee according to targeted taste and conception. The analog functions that enhance the customised brewing curves are also accompanied by digital storage functions of settings.
Storm's refined design is the result of a cooperation that Astoria has maintained for years with Adriano Design, a Turin based studio, which is one of the most important and renowned design studios in Italy, honoured with the most prestigious national and international prizes such as the Compasso d'Oro international award.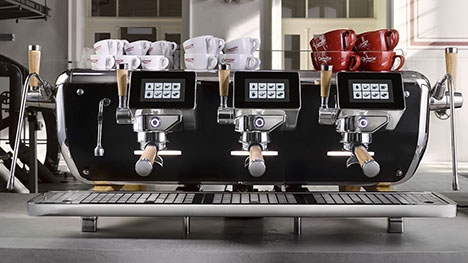 ---
Total control of the manual dispensing
Storm is a competition machine that guarantees total control of the manual dispensing of mono-origin coffee and, at the same time, is suitable for use according to memorised brewing curves, which can enhance perfume and aromatic notes constantly.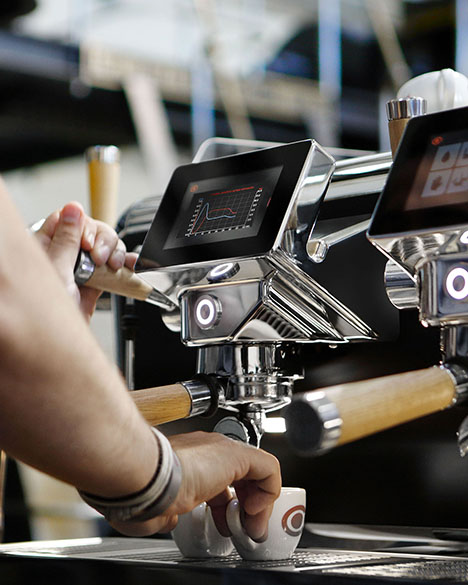 ---
Customisable noble materials & Adjustable feet

Enhanced by wood accents which can be personalised with different wood types and stains, the Storm coffee machine arouses emotions and was built in tune with the most technologically accurate studies.

Storm is an easy to recognise machine with strong personality, raised on its feet but among the lowest in the category and to be placed on the counter to engender a front-line bartender-client relationship.

 

 
14th May 2019