Anets fryers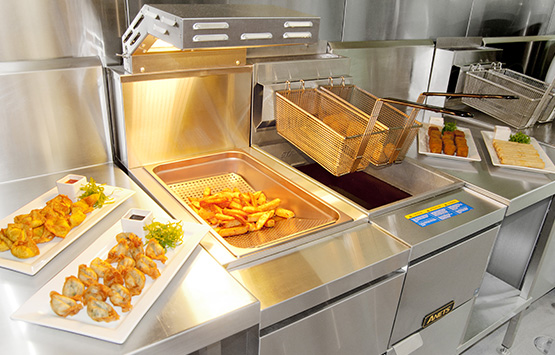 Just over 7 years ago Stoddart launched the Anets range of deep fryers in Australia. In the following years, the Anets range has proven to be very successful in the country with users immediately realising the benefits of the fryers and adopting quickly. 
There is no doubt that the stand out fryer in the range is the Anets Goldenfry 14GSCS. Designed to give the user maximum food output using minimal gas, the "UNIQUE" copper heat stud technology enhances output by retaining the heat created by the "crossfire" burners. Additionally, the Anets 14GSCS has an open pot design with a true deep cold zone to naturally extend oil life. 
By reducing the gas usage and extending oil life, the cost of ownership with an Anets 14GSCS fryer is greatly reduced compared to other models in the market.
The success of the Anets range can be seen by looking at their long list of customers, as they are currently being utilised by Burger Project, Benny Burgers and Guzman Y Gomez just to name a few.
Being a Stoddart brand, Anets maintain high stock and spare parts level at warehouses and sales offices in Brisbane, Sydney, Melbourne, Perth and Adelaide. Through this strategically located infrastructure and together with its national, third party dealer and service network, Stoddart can provide instant solutions to businesses throughout Australia and the Asia Pacific region.
---
For a limited time, with every Anets 14GSCS or Filtermate System purchased, receive a complimentary 20 litre drym of Frytol Premium Tallow Frying Oil.
Stoddart also operate demonstration kitchens in every state office, so please feel free to contact us for a demonstration on 1300 79 1954 or info@stoddart.com.au.
28th August 2018