CHEFTOP MIND.Maps™ PLUS
PLUS Control Panel
The pleasure of being in full control
Innovative yet simple - its the new frontier of communication between you and your oven.
The control panel of your CHEFTOP MIND.Maps™ PLUS is the result of combining revolutionary ideas with ease of use. With its 9.5 inch touch screen, the CHEFTOP MIND.Maps™ PLUS control panel gives you maximum possibility of choice: create your own program, use one of the many automatic cooking programs available and manage up to 10 timers simultaneously. The choice is yours. CHEFTOP MIND.Maps™ PLUS will always be ready.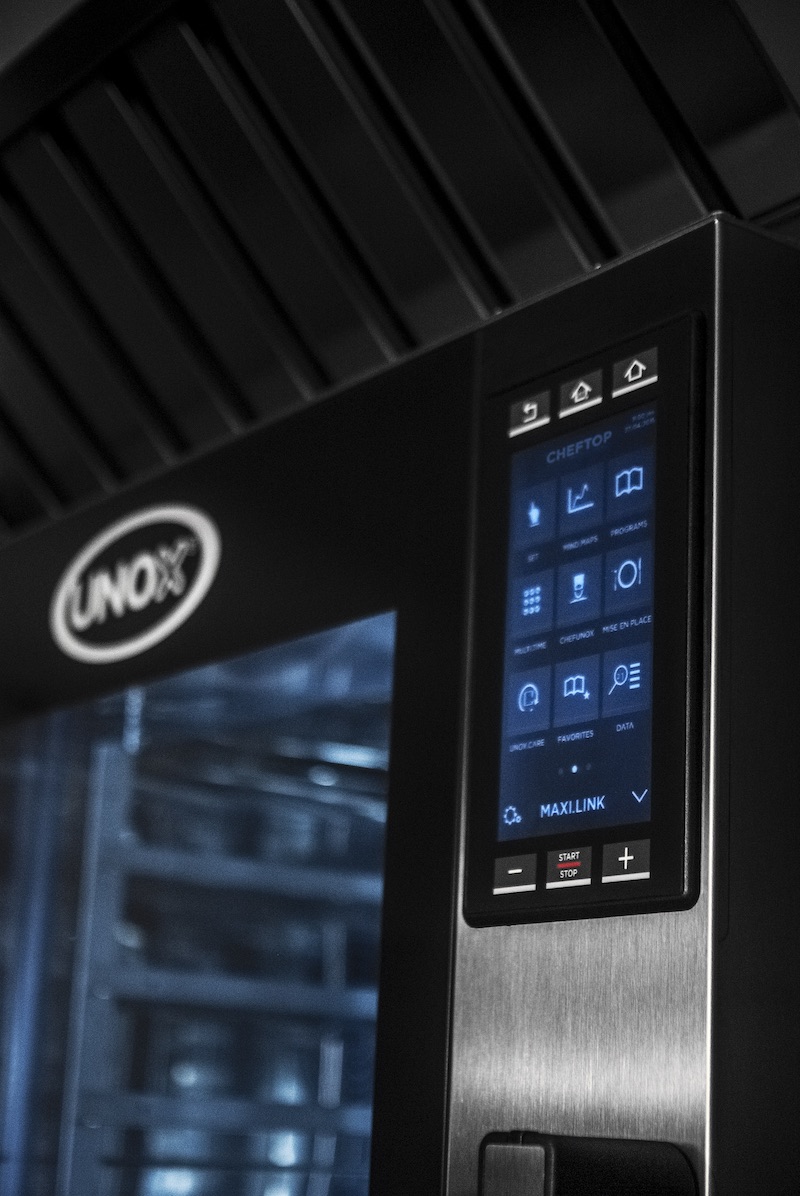 SET
Simple. Comprehensive. Intuitive.

The freedom to create any cooking program, in a clear and intuitive way. All of your parameters appear on one screen. You can set hours, minutes and seconds, or choose infinity cooking mode or even an overnight program. Choose the temperature you want, choose the climatic conditions and the fan speed. Create up to 9 steps in your cooking program, to cook anything that you want, exactly as you want it.

 

PROGRAMS
Your masterpieces.
Today, tomorrow, forever.

All your creations are unique and repeatable thanks to your personal recipe book which allows you to save and organise your cooking programs. CHEFTOP MIND.Maps™ PLUS allows you to save over 380 programs and to organise them into 16 different groups, so you can group your recipes according to who will use them or according to type of food, such as meat, fish, vegetables and deserts. it will become an invaluable tool in your kitchen.

 

MIND.Maps™
Don't select a cooking program, draw your own.

Add your Touch of Brilliance. Freely, whenever you want. Make your creativity repeatable. The MIND.Maps™ visual language technology allows the most elaborate cooking processes to be created by hand on the control panel. With the pen set in the handle of your CHEFTOP MIND.Maps™ PLUS you can draw even the most complex cooking processes with the utmost creative freedom and then repeat them whenever you want. You create, the oven works.

 

CHEFUNOX
Choose what you want to cook. Start. That's it.

Imagine you have full use of a library of cooking programs calibrated to achieve the best results with zero waste of time and raw material. Choose the cooking method, select the food category, set the degree of cooking required and your CHEFTOP MIND.Maps™ PLUS oven will do the rest. CHEF.UNOX is the answer to the demand for high and repeatable quality standards.  In every situation.

 

MULTI.Time
Multitasking you've always dreamed of.

The frenzy of service at peak times, shouting out orders, pressure, heat, tension.

The need to manage everything in the shortest time possible.

Orderly and organised. This is the moment in which MULTI.Time technology comes into play, giving you the possibility of managing up to 10 cooking processes at the same time and always having maximum control at a glance.

 

MISE.EN.PLACE
We've gone further than kitchen organisation.

The incredible possible. With MISE. EN.PLACE, your CHEFTOP MIND.Maps™ PLUS oven acquires even more value and intelligence.
Thanks to a unique and intuitive function, it recommends the correct order and times to insert each pan into the cooking chamber so that all your products are ready at the same time. Being on time has never been so simple.
23rd August 2018