Bespoke Stage Systems on Tap!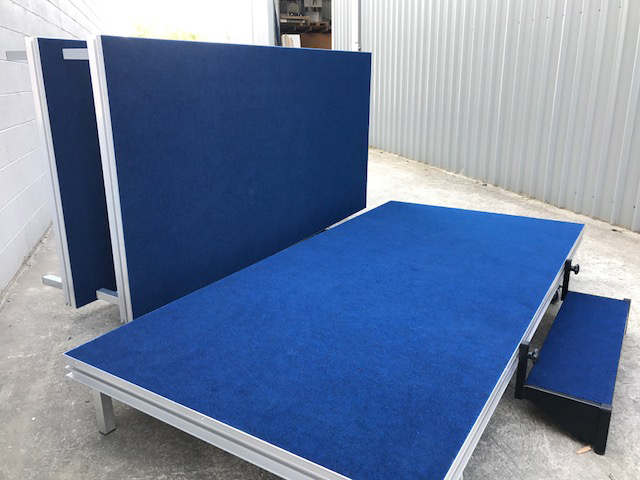 Take ownership of your hospitality venue space and make it work for every event.
Think outside the box and follow the lead of a growing list of inventive Hospitality customers whose venues now successfully perform with a QUATTRO Fold & Roll Portable Stage System.
"Let it Roll Let It Fold" seems to be the catchcry! Select Concepts' unique Australian made and guaranteed Portable Stage Podiums simply roll into place, fold and perform – simple with only one person required to assemble and store away this versatile Stage!
Every Hospitality venue competes for event dollars and market share – it is a pressurised demanding event market out there! Be the impetus for change in your venue and utilise the space saving design elements of QUATTRO Fold & Roll to increase your bottom line's financial benefits.
No matter the season, maintain your venue's relevance and entice your customers to stay a while with drawcard acts and performances. As your space allocation requirements change from event to event, the Roll in and Fold away Stage System will perform every time with the versatile configurations and creative stage accessories.
The Stage System you choose creates a unique branding event personality which improves your venue's market share.
Contact the team at Select Concepts for your bespoke FREE quote on our unique Australian made QUATTRO Fold & Roll Stage Solution and lead the event race.
June 14th 2018.