Ovensolve - User Friendly Degreaser
Oz Tank Don't Scrub It... Soak It!  - OvenSolve is a user friendly oven cleaner which is tough on grease and carbon build up.
OvenSolve is ideal for ovens, stove tops, griddles, canopies, stainless steel bench tops and splash backs.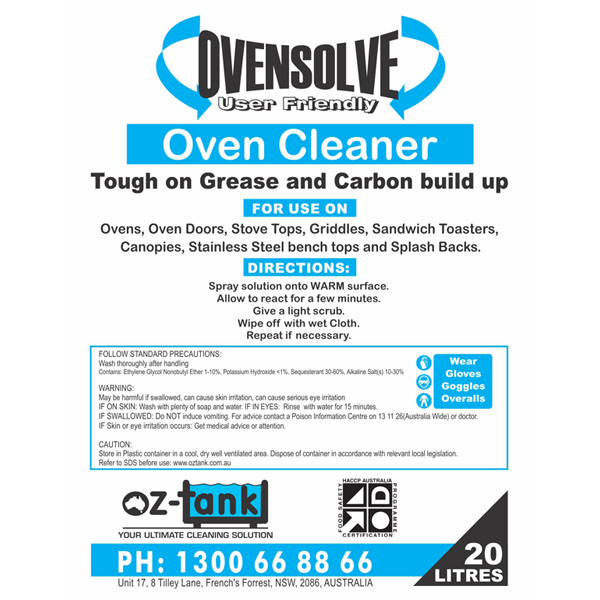 To order please call 1300668866 or to find out more click here.
5th June 2018.