Winter Specials Catalogue + Deb Hand Dispensers
RapidClean's Winter Specials Catalogue sale available in June – July 2018.
Warm up this winter with our big sale on cleaning accessories, cleaning chemicals, cleaning machinery and more!
Click the flyer below to view: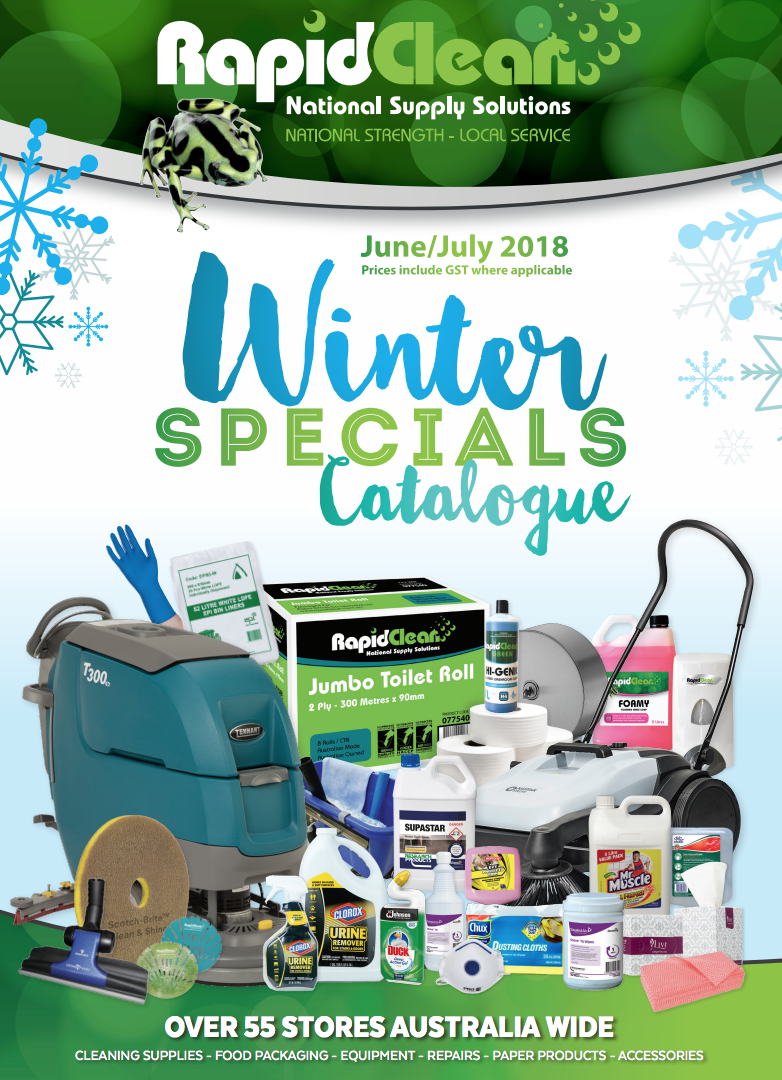 ---
Deb Helping Hand Dispensers are a limited range of soap dispensers supporting Breast Cancer Network Australia.
RapidClean are proud to distribute dispensers supporting BCNA.
BCNA is the peak national organisation representing and supporting Australians affected by breast cancer.
For every Helping Hand Dispenser you order, Deb makes a $1 donation to BCNA.
Dispensers Available at RapidClean:
          

1L Sanitise

1L Foam Wash

InstantFOAM 

Sanitisers, that 

can be used 

without water 

to kill germs.

1L Cleanse washroom, 

antibacterial & 

light duty workplace 

cleansers for use 

in washrooms

   

          
2L Lotion Wash

4L Heavy Duty

Shower, light & heavy-duty hand cleaners, for workplaces & other facilities.

Heavy duty hand cleaners, developed to suit different environments & contaminant types.

 
 
Click the brochure below to find out more.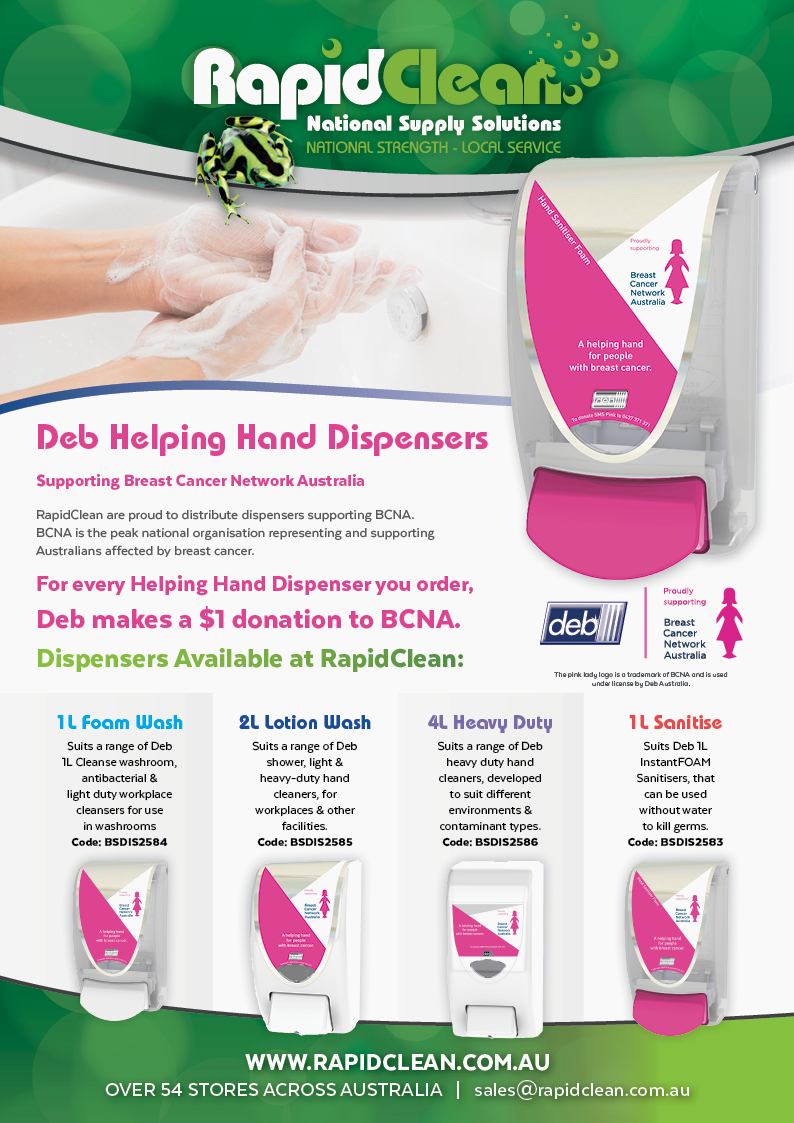 ---
 31st May 2018.