The performance of butter for a faction of the cost!
PURA Shef-pro 15kg is a premium butter replacer. It is ideal for total or partial butter replacement with the same melting point characteristics, colour and flavour. 
Ideal for bakery, prepared food (commercial kitchens / small food processors) and foodservice applications such as sauces and fillings. The product features include: Characteristic buttery flavour, aroma, colour and a smooth texture at ambient temperature.
It has the same melting point (30 degrees) and fat content as butter (83.5%), so you can use the same recipe weights and measures. It is packaged in a convenient 15kg carton.
With the rising cost of butter, PURA Shef Pro 15kg is an economical option to either extend or replace your butter usage, across many applications in your kitchen. 
If you would like to discuss how using PURA Shef Pro can reduce your rising food costs, contact Peerless Foods on 1800 986 499 or visit: www.peerlessfoodservice.com.au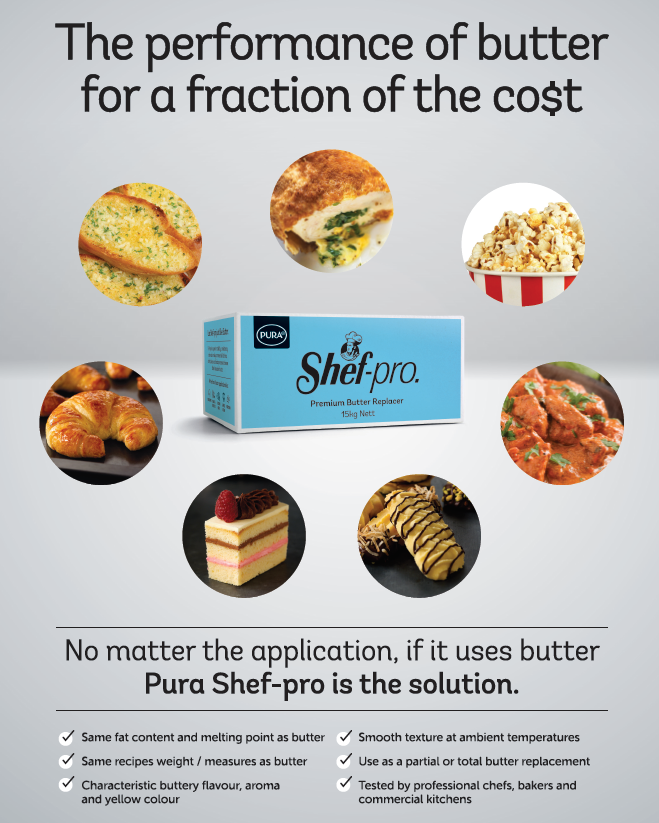 8th May 2018.