UNOX for Business (Protecting Your Investment)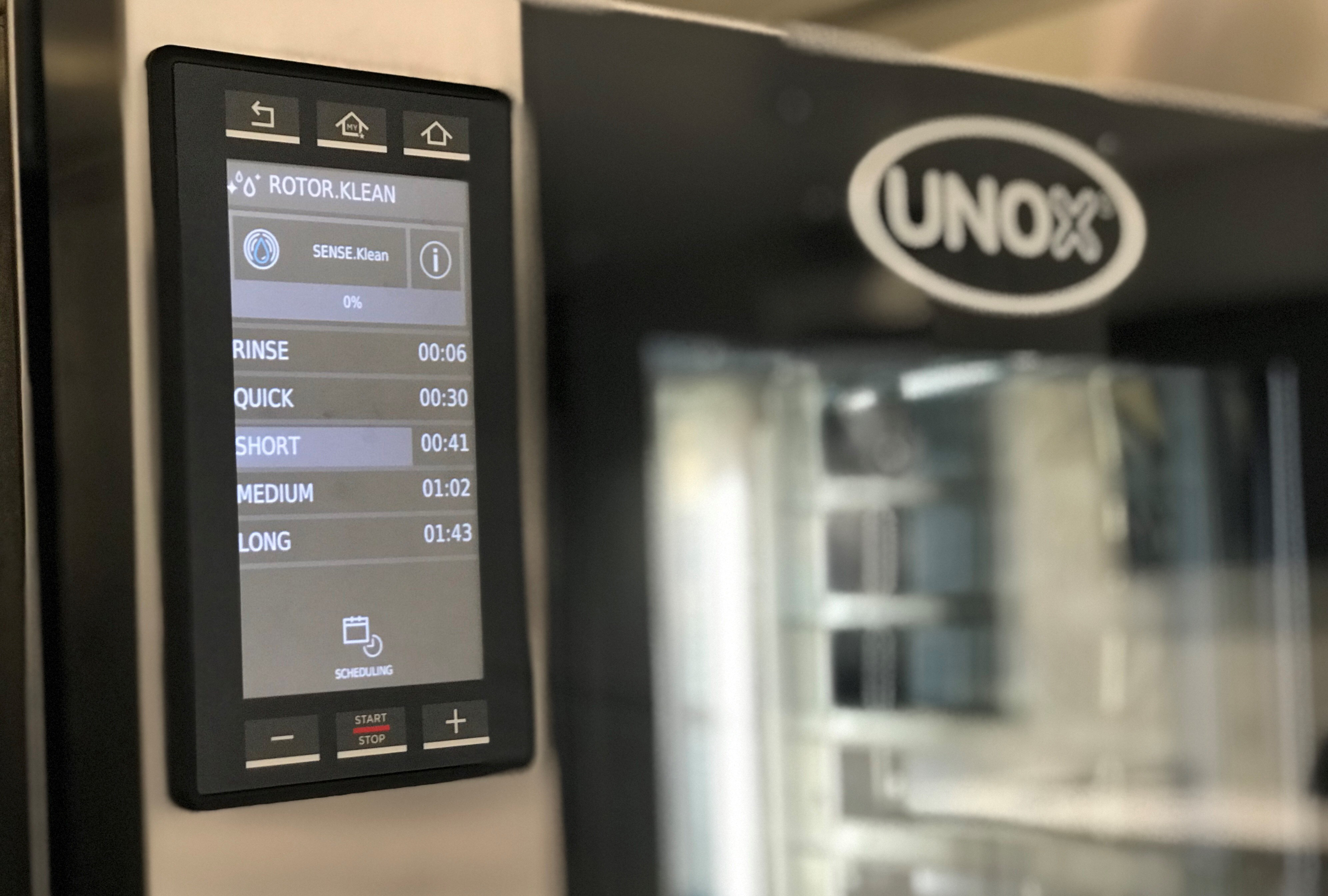 Cooking is fundamental, achieving the best baking and cooking performances is the first milestone to create your success. Unox however is always on the customer's team at all times of the day, from the first ingredient cooked to the end of a busy day.
Rotor.Klean is the well-known technology that completely and automatically takes care of the washing process, as you know you have the possibility to decide which washing cycle you wish to run according to just how dirty the oven is but…
How can we make sure we are using the correct washing cycle? SENSE.Klean is the answer!
SENSE.Klean with many other technologies is apart of UNOX Intelligent Performance (UIP)
SENSE.Klean suggests which wash to select according to the build-up of waste in the cooking chamber.
No more wondering about which program to pick!
SENSE.Klean looks after the customer's investments by looking after the oven condition but also, allows them to save time and money by indicating the suggested washing cycle.
March 20th March