Don't risk your reputation, invest in Formula 40!
One of Peerless Foods' flagship brands, Formula 40 has a unique cottonseed formulation which makes it a superior heavy duty deep frying oil.
DON'T RISK IT!
Cheaper or imported cottonseed and vegetable oils may have inferior or adulterated quality as the country of origin can be variable.  With a potentially shorter fry life, you will need to purchase oil more frequently and incur increased labour costs with costly oil changes.  A lower smoke point means the oil absorbs into the food, losing food's natural flavour. This can lead to unhappy customers, resulting in less repeat business.
INVEST IN QUALITY
Formula 40 has the confidence of Australian made quality manufacture.  With a long fry life, resulting in less oil purchases and oil changes for your staff, it delivers superior cost savings.  Formula 40 has a high smoke point with excellent drain off, which ensures food seals faster and retains it's natural flavour. Superior food means repeat business resulting in more profit.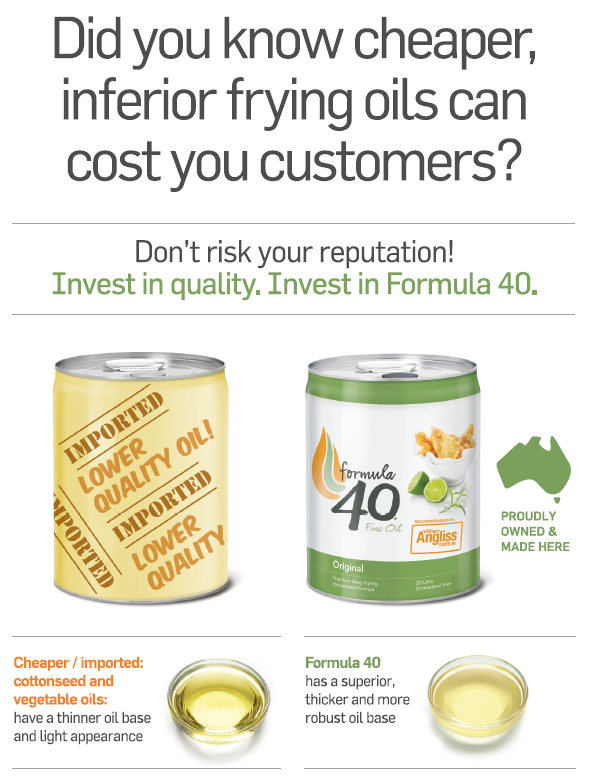 To learn more about this product please click here.

12th July 2018