Shef Clarified Butter Replacer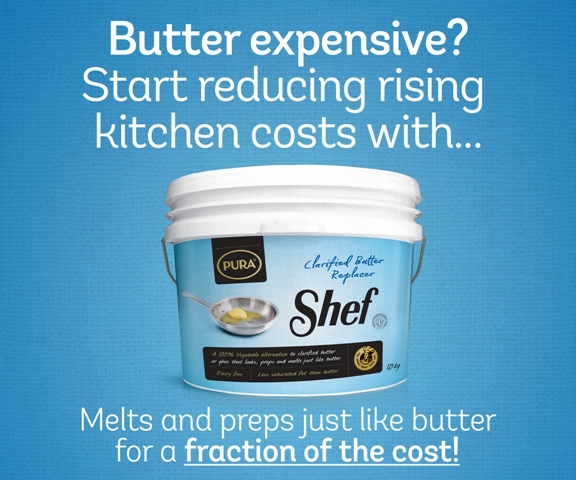 Shef is a premium quality clarified butter replacer made from 100% vegetable shortening. It does not spatter when frying and with its high smoke point, it is less likely to burn than comparable products.
Made with natural colours and flavours, it delivers a natural butter flavour, with an easy to use soft texture. It has the added convenience of being able to be stored at ambient temperatures in the re-sealable 10kg container.
Pura Shef is a highly versatile alternative to ghee and is ideal for pan or griddle frying. Shef can be used to make crepes, baklava, filo pastry and is also ideal for sauces such as béarnaise, hollandaise and roux, and for vegetable enrichment. To cater for your many customers needs Shef is vegan and Halal certified.
To learn more about this product please visit:
www.peerlessfoodservice.com.au/shef


September 26th 2017