September stage system madness – Special Offer extended to October 13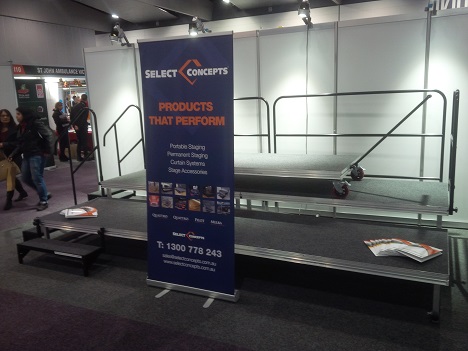 The mad adrenalin rush of exhibiting at The Education Show is over – and what a successful ride it was!
Thank you to all our customers who came and visited us – it was a pleasure meeting you all.
The show may be over BUT….
The Special Offers and Accessory giveaways are available to all customers in every industry until October 13th 2017!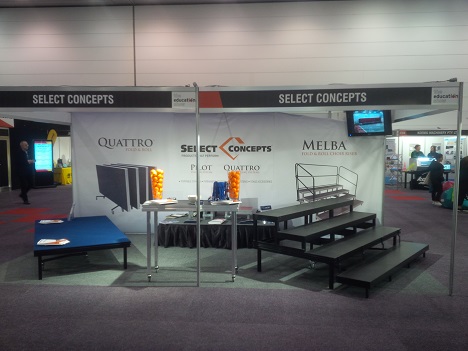 Select Concepts wish to reward ALL customers who place orders for Portable or Permanent Stage Systems with a selection of FREE Accessories.
Phone or email us now and ask for your Stage Solution quotes to include the FREE Accessory Giveaway.


September 19th 2017