New Mission Gluten Free Range
With an estimated 28% of the population following a Gluten Free diet, it is important that you are able to meet the demands of this lucrative market.
Mission offers a vast range of great tasting Gluten Free products, Perfect for your restaurant or café.


Features & Benefits:
Variety of products.

Quick, easy and convenient preparation time.

Prepare only what is required = cost effective.

More than 1 in 4 consumers are cutting back on gluten.

50% of gluten free consumers are not willing to sacrifice taste.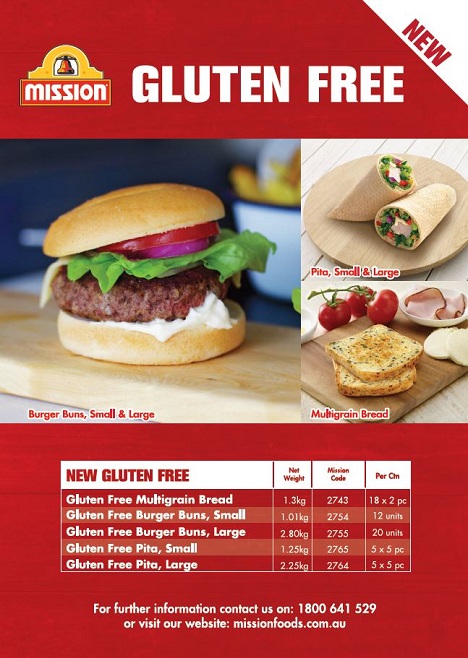 15th June 2017