Mission Chicken and Sweet Corn Burritos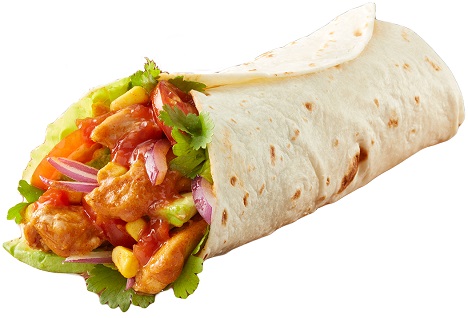 Serves: 6
Preparation time: approx 10 mins
Cooking time: approx 12 mins


All you Need:
6 Mission Tortillas
125g Mission Salsa
30g Taco seasoning
600g chicken thigh fillets, skin and fat trimmed & sliced
1 tbsp olive oil
125g can corn kernels, drained
Butter lettuce leaves, washed
12 cherry tomatoes, halved
1 avocado, mashed
1 small red onion, thinly sliced
1 cup coriander leaves
Light sour cream, (optional)

Method: 
Heat oil in a non-stick pan over medium-high heat. Add chicken and cook for 4-5 minutes until well browned. Add corn kernels, taco seasoning and ¾ cup water. Stir, then reduce heat and simmer for 3 minutes. Remove from heat.





Heat Mission Tortillas for 20 seconds each side, in a dry fry pan over medium heat.





To serve, place 2 lettuce leaves on the base of each warmed Mission Tortilla and top with chicken and sweet corn mixture and 2 cherry tomatoes. Finish with a dollop of mashed avocado, sour cream, Mission Chunky Salsa and a sprinkling of red onion and fresh coriander. Roll the Burrito and serve immediately.





October 18th 2016