Bakers Maison new stone bake range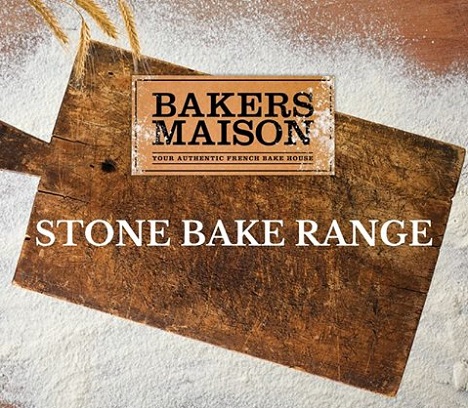 A new range of classic, stone baked goods straight off the baker's peel.
 

Pain au Lavain Loaf

Taking its name from the French term for sourdough, these gorgeous loaves carry all the characteristics of a well-rounded sourdough. A subtle earthiness from the stone oven is nicely balanced by the famous sweet-nutty flavour of a traditional sourdough with a little acidity on the back of the palate for good measure.

 
---
 

Pain de Campagne Loaf 

A staple of rural France, Pain de Campagne is created by the mixture of wholemeal and white flours to create a hybrid mother yeast. The result is a large, hearty loaf with a classic, full-bodied crumb and chewy crust perfect for thick slicing.

 
---
Sourdough Rustic Baguette


A beautifully-shaped artisan stick with the tasty complexity of a sourdough in a convenient
submarine length. A great companion to any winter warmers or mezze spread.

 
---
Soft Slice Baby Baguette

Our brand new soft slice baby baguette is set to fulfil even the biggest hot dog dreams. Whether they're filled with a traditional sausage, sauce and onion or ingredients that make the average 'dog' a little more haute, this bun is made to be stuffed
---
Gluten Free Rolls

What this bun lacks in gluten it makes up for in flavour! A well-rounded addition to our GF range, the gluten free white roll was baked for burgers.
---
Gluten Free Chia Loaf (Pre-sliced)

Created in a classic white sandwhich shape, our Gluten Free White Chia Loaf is littered with the nutritious ancient seeds. A perfect loaf to complete any brekkie menu, we recommend serving this one under some eggs.

 
---
 Gluten Free Sourdough Loaf

Our newly created GF Sourdough Loaf brings a classic sandwich style for all to enjoy. Carrying a soft but full bodied crumb, this sliced loaf is perfect for a sandwich of any description.
---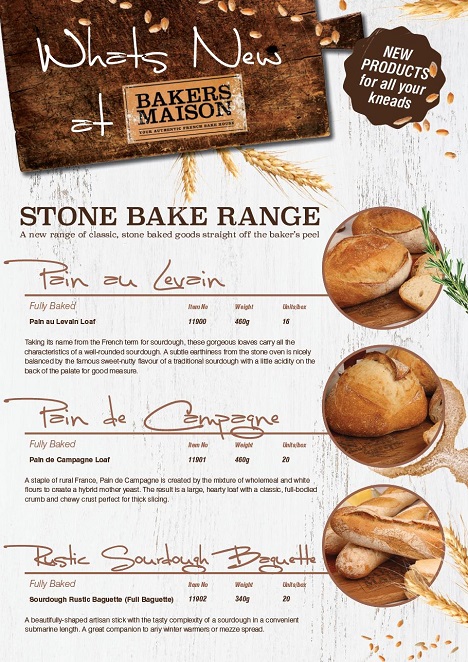 October 18th 2016