Mission Tortilla Wraps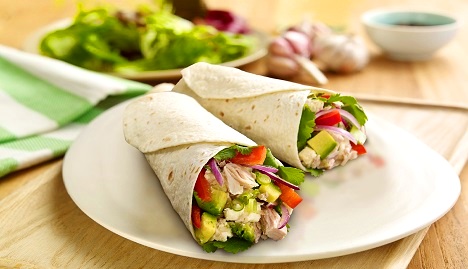 Mission Tortilla Wraps are available in a range of sizes, flavours and nutritional variants. Mission Tortillas are the easiest way to turn your favourite filling into the perfect wrap!
Features & Benefits:
Superior range

.

International appeal

through multiple cuisine applications.

Healthy and nutritional variants available, such as 97% Fat Free and Multigrain

.

Versatile:

suitable for various cuisines and occasions such as Mexican, Greek, Lebanese, Indian, Turkish and also Breakfast or Desserts.

Convenient bread substitute:

portable and lighter.

Great for snack wraps.

Flexible

and won't crack: perfect for wraps.

Pliable

and won't split when you fill and roll.

Halal Certification

Handling Guide:
Frozen product: 12 months shelf life at below -12°C.

Thaw out time: 6 to 8 hours or overnight.

Ideal handling temperature: room/ambient temperature.

After thawing for optimum handling ease: microwave packet for up to 30 seconds (Microwave times may vary depending on wattage).
8th November 2018