Get your 500g Sample of Shef Vegetable Butter Replacer
Deliver full flavour to food, at great value, with SHEF Vegetable Butter Replacer.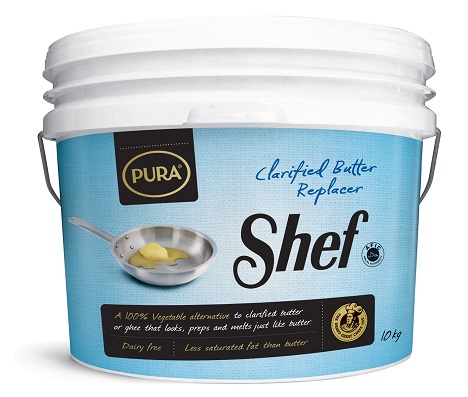 If you require a vegetarian option to butter and one that still tastes as great, look no further than Shef!
Shef is a premium quality 100% vegetable butter replacer – it melts and preps like butter and is ideal for cooking up rich buttery tasting dishes including baklava and filo pastry, crepes, hollandaise and butterscotch sauces and even for pan frying. It's also a popular ghee substitute and is Halal certified  
Shef comes in a 10kg tub and is far more economical than butter offering true value for money!
To try for yourself, please call your Peerless Foodservice account manager below for a free 500g sample.
For further information, including fantastic Shef recipes, contact Peerless Foods on 1800 986 499 or visit the new Peerless Foods FoodService website.
17th November 2015