Redcape releases Unanderra in $15m pub deal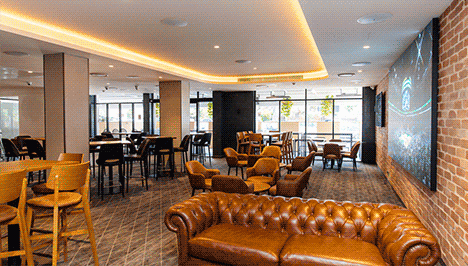 JLL Hotels & Hospitality Group has today announced the successful sale of the Unanderra Hotel for circa $15m on behalf of Redcape Hotel Group as the fund continues it's strategic asset divestment initiative.
Following Redcape's recent sale of the nearby Central Hotel, Shellharbour for $25m JLL Managing Director John Musca and Executive Vice President Ben McDonald exclusively managed the off-market sale of the Unanderra asset and have confirmed the purchaser to be the private Oscars Hotel Group who already have significant interests in the area and have demonstrated a long-term commitment to the Wollongong and broader Illawarra hospitality landscape.
A growing suburb of Wollongong, Unanderra is located approximately 6km's south of the Wollongong CBD and 90km's south of Sydney. Occupying a ~4,000sqm land parcel the hotel sits in the centre of the Unanderra town master plan and offers longer-term site optimisation scope as the precinct evolves further. With 3am trading approval, 26 gaming machine entitlements, 14 underutilised accommodation rooms and currently generating in excess of $130,000 per week in total revenue, the large format Unanderra Hotel was said to be an 'unmissable opportunity' for Oscars who were also attracted to the immediate operational synergies available and the chance to secure a dominant trading operation in a market they know and understand.
Mr Musca noted, "Having facilitated the sale of the nearby Five Islands Hotel for Oscars in 2021 the group has been keen to replicate it's success and explore opportunities in the area given it's strong historical trading performance."
"Given the acquisition is earnings accretive for Oscars and their deep understanding of the local market there was genuine excitement at the prospect of securing the asset from Redcape. We fully expect Oscars to seamlessly integrate the hotel into their current operations and look forward to seeing the business evolve in line with their investment and operational strategy." Musca said.
This is the second sale in as many weeks for JLL Hotels having recently announced the sale of the Salisbury Hotel in Stanmore with Executive Vice President Ben McDonald shining a spotlight on the growing appetite of unsatiated capital seeking exposure to the asset class.
"With price discovery being a key theme so far in 2023, we are now seeing a reduction in bid-ask spreads as the market seemingly starts to normalise. We are seeing private capital continue to drive enquiry through active campaigns and believe that will fuel further transactions as we move through the final quarter of the year."
JLL Hotels & Hospitality Group, 20th November 2023