Karen's Diner could be dangerous for children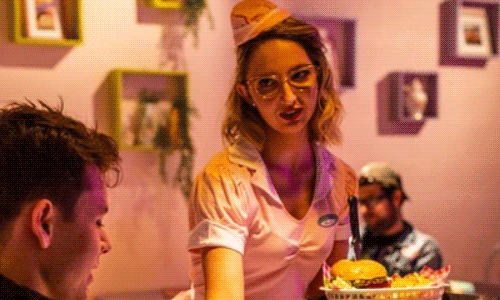 Karen's Diner, which has been a hit concept dining experience, has been slammed by psychologists as 'incredibly dangerous'.
Karen's Diner is an interactive diner where customers are greeted and waited upon by rude waiters who in return are expecting customers to be rude to them.
Ground rules do apply including "no racism, no sexism, no homophobic comments, no body images comments, no ableist comments, do not touch our staff, no sexual remarks towards staff members".
While the chain has been well received across its Australian and UK venues, a clinical psychologist has warned the practice could do long term damage top young people.
University of the Sunshine Coast Associate Professor Helen Stallman said "Any exposure to abuse is really problematic for kids.
"They don't have the cognitive capacity to screen things out, and having said that, neither do many adults.
"You don't know what the trigger points are for each person.
"I think (Karen's Diner) are trying to make fun and light of the whole 'Karen' concept …"
While Professor Stallman credits the "entertainment value" was "almost like someone giving you permission to be naughty in the classroom", she said abusing someone as a coping strategy was unhealthy.
"People may continue to ruminate on (a comment) and that could be really damaging to their health," Professor Stallman said.
It seems one Brisbane venue went too far when a staff member made a masturbating gesture towards a 14-year-girl.
When her father comforted her, he was referred to as a "paedophile" by the same waiter and told he was "keeping it in the family".
The restaurant was forced to apologise after the family walked out disgusted at the gesture.
Ms Stallman believes having parents present might not help their children and exposing them to the environment may "validate" certain behaviour.
Australian Foodservice Advocacy Body board member Wes Lambert has defended Karen's Diner as a "parody of what you would expect in dining".
"It's an experience; you know what you are getting before you go," Mr Lambert said.
"It seems very transparent about what they are doing.
"And certainly, if you are a seasoned diner that wants to get a laugh out of going to a restaurant and getting roasted then it's certainly the place to go."
Lambert said it was important to respect boundaries.
"Certainly, the expectation is that trends like this will get people back out dining and increase the theatre in dining but it's very important to keep things tasteful even in parody," he said.
"It's very important that a balance is struck between the parody and making sure there is no abuse or inappropriate comments."
Irit Jackson, 4th August 2022