The iconic The Espy part of a $100M hotel acquisition deal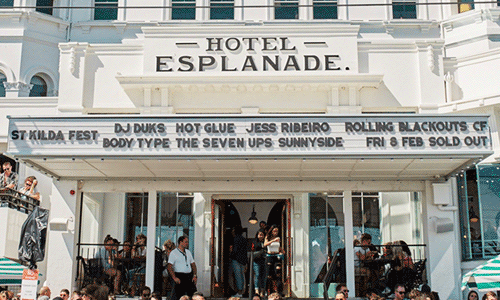 A $100 million deal has seen private equity-backed pub giant Australian Venue Company (AVC) snap up eight Melbourne hotels.
Among the trophy venues was the iconic The Espy in St Kilda. 
AVC finalised a deal with hospitality operator Sand Hill Road for the properties, which will grow its portfolio to 211 venues.
The deal has been two years in the making after AVC agreed to buy the leaseholds to the eight hotels in 2020, before the sale fell over in April that year when pubs were forced to close. 
"We stayed very close to Sand Hill Road. This is a deal that goes back three-four years, and that we were due to close immediately before the start of the pandemic," Paul Waterson, AVC chief executive told The Australian Financial Review.
The eight venues include The Espy, Garden State Hotel on Flinders Lane in the CBD, Prahran Hotel, Terminus Hotel in Abbotsford, Richmond Club Hotel, The Posty in Cremorne, Bridge Hotel in Richmond and Holliava in Richmond.
AVC is backed by Wall Street private equity giant Kohlberg Kravis Roberts (KKR) and is on track to nearly doubling 2021 pre-tax earnings of $86 million this financial year.
"Sales have been incredibly strong. This remains a great sector. Trade has recovered really well," Mr Waterson said. 
"We have enormous respect for these venues and the teams who have made them what they are. We're excited to welcome the team and to continue operating the venues with the passion, expertise and excellence that the Sand Hill Road team has delivered to date," Waterson said.
Sand Hill Road run by brothers Andy and Matt Mullins, Andrew Larke, Doug Maskiell and Tom Birch will retain ownership of The Espy freehold title. 
One pub, the Waterside Hotel on Flinders Street is not part of the deal with AVC. 
The other acquired venues have different freehold owners including the Zagame family, which owns the Garden State Hotel.
"AVC is an awesome company, led by awesome people. And we know that the introduction of our own people into their team will create amazing opportunities for all," Mullins said.
Irit Jackson, 4th August 2022