Molotov cocktails thrown at South Australian restaurant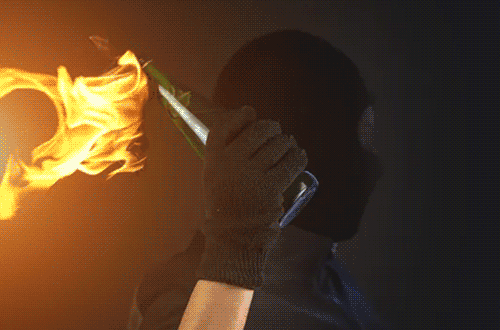 Police are investigating an arson attack that occurred overnight at a southern suburb eatery in South Australia.
The Port Noarlunga restaurant was targeted by arsonists who tried to start a fire by using Molotov cocktails and flares.
Police and firefighters were called to the Fleet St restaurant around 3.50am on Wednesday after reports a Molotov cocktail had been thrown at the front door.
In addition to the Molotov cocktail a flare was also found.
The flames were extinguished by firefighters before any significant damage was caused.
It follows a separate incident that occured on Sunday night at Angle Vale where Molotov cocktails were thrown at a home.
Police were called to the home on Edmonds Rd at about 11.15pm after reports three Molotov cocktails were thrown at the home.
Only minor damage was caused to the property.
A roller shutter and a car a which was parked out in the street outside the home were also damaged by the suspects.
It was believed the suspects left in two vehicles and the incident did not appear to be random.
Anyone who may have witnessed suspicious activity in relation to either incident is asked to call Crime Stoppers on 1800 333 000
Irit Jackson, 22nd June 2022