Packer to cash out of Crown Resorts and go private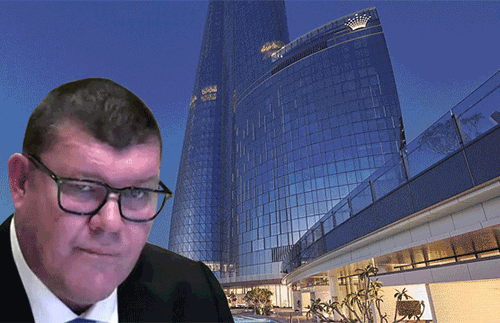 James Packer has cashed out of Crown Resorts in a $3.3 billion deal.
The billionaire has now severed ties with the casino operator, ending a tumultuous 24-year relationship and putting paid to his late father's dream of owning a Sydney-based casino.
While Packer is yet to formally announce his move away from the entertainment giant, US private equity giant Blackstone's $8.9bn approved buyout and the numbers behind it, speak for themselves.
More than 99.9 per cent of the shares were cast in favour of the Blackstone takeover. That number could only be reached with Packer's 37 per cent stake in Crown.
Packer has had no real involvement since 2018, when he took leave for mental health reasons after being heavily involved in the day-to-day operations including its overseas expansion.
Packer was heavily involved in gaining approvals to build the $2.2 billion Barangaroo hotel and casino complex in Sydney.
However, in light of the royal commission into Crown he agreed to play no part in the business moving forward. Supreme Court judge Patricia Bergin found damning evidence against Crown that has essentially changed its future and its operational structure and compliance.
Packer's Crown stake is held by his private wealth vehicle Consolidated Press Holdings (CPH), which will be the beneficiary of Blackstone's buyout, pending regulatory approval of the deal.
With CPH moving out of the listed vehicle, it is likely that Packer himself will remain in private market investments.
Irit Jackson, 24th May 2022