Victoria's largest ever pub sale acquired by NSW hotel group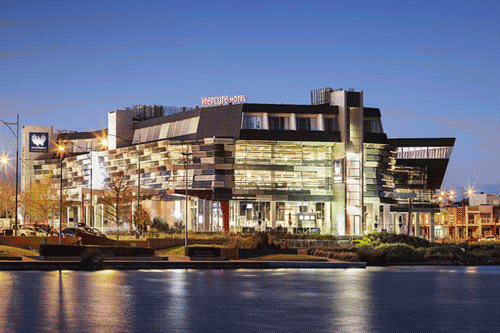 JLL Hotels & Hospitality is delighted to announce the sale of the WestWaters Hotel & Entertainment Complex transacted for a combined price of $85m to Oscars Hotels. The freehold interest was sold by local private investors with the leasehold interest exited shortly thereafter by Hawthorn Football Club.
The sale represents Victoria's highest ever recorded pub sale, trumping last year's record- breaking regional deal in Bendigo's All Seasons Hotel at $54.5m, also acquired by NSW-based capital in Redcape Hotel Group, another deal brokered off-market by JLL's Vice President, Will Connolly and Managing Director, John Musca.
Occupying a commanding 7,000sqm site within the heart of the Caroline Springs retail precinct, the fully integrated entertainment complex incorporates 98 guest rooms under the 'Mercure' brand, a large bistro/restaurant and sports bar with TAB, license to operate 90 gaming machines, conference & wedding facilities, indoor heated swimming pool, spa & sauna and extensive on-site parking.
Will Connolly commented, "Within the past six months alone, we have witnessed over $180m of NSW-based capital investing in the Victorian industry, across three of the most significant hotel transactions to ever occur in this state. Our national team are at the forefront of this strategic capital entry with numerous groups, as significant NSW stakeholders come to understand the Victorian gaming legislation and operating models."
The sale follows a recent influx of interstate capital into the Victorian pub space, historically dominated by a number of large generational family groups, with most predicting this trend to continue.
"We are representing a significant weight of capital moving from NSW to Victoria and similarly South Australia, as a natural geographical expansion for operators requiring a national footprint as a response to the supply challenges in an ever-tightening NSW hotel market", Mr Musca stated.
JLL Hotels has now assisted in the sale of over $130m pub assets alone within Victoria so far in 2022, with further announcements set to be made as one of the country's most prolific markets shows no sign of slowing down.
JLL Hotels, 18th May 2022