Landmark Fair Work domestic violence decision could change the game for hospo workers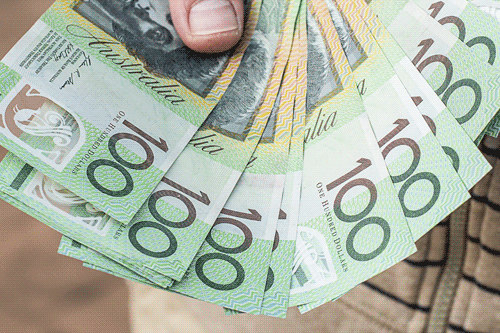 A landmark decision delivered by Australia's industrial umpire, the Fair Work Commission, will give millions of Australians paid leave for domestic violence abuse.
The decision has the ability to affect over 2.6 million people employed under modern awards and could set a precedent for all employed Australians.
Leave could be taken on a yearly basis at a person's base pay rate.
The full bench of the commission wrote in its decision, "Family and domestic violence is a ubiquitous and persistent social problem. While men can, and do, experience FDV, such violence disproportionately affects women. It is a gendered phenomenon.
"We have concluded that the merits strongly favour a paid FDV leave entitlement."
Domestic violence has increased during the COVID 19 pandemic, and the commission believes this is a positive step to alleviate issues arising from abuse.
Currently workers are entitled to five days of unpaid family and domestic violence leave under the national employment standards. These standards apply to all employees covered by an award or not.
Labor is pushing for 10 days' paid leave, while comment has been sought from the coalition.
Labor's spokeswoman for prevention of family violence, Jenny McAllister said, "Unions, business groups, and victim-survivors all support it. Now the Fair Work Commission does too. Scott Morrison is totally isolated on this issue. He needs to answer the question, 'why does he still oppose this important reform?'"
Industrial Relations Minister Michaelia Cash said it was the purview of Fair Work. 
In coming to its decision, the commission found that family and domestic violence costs employers $2 billion annually. 
"In comparison to women with no experience of [family and domestic violence], women experiencing or who have experienced FDV have a more disrupted work history; are on lower personal incomes; have had to change jobs frequently; and are more likely to be employed on a casual and part-time basis," the commission said. 
Full Stop Australia, family violence counselling and advocacy organisation, chair Hayley Foster called the decision highly emotional.
"It's impossible not to be overcome with joy right now. This is going to be an absolute game changer," she said. 
Chief Executive Women president Sam Mostyn said, "We know that around 62 per cent of women who experienced family and domestic violence in the last 12 months were in paid work," she said.
Australian Council of Trade Unions president Michele O'Neil said the decision was a "historic win and a generational achievement for millions of women who have fought for this against the resistance of this and previous Coalition governments".
"Already this year 18 women have been killed by their current or previous partner. Access to paid family and domestic violence leave saves lives. No worker should ever have to choose between their income and their safety," she said.
Consultation will now occur between the commission and relevant stakeholders before implementation.
The Fair Work Commission will consult with interested parties, giving them an opportunity to object, before the decision is cemented and details of implementation are finalised.
Irit Jackson, 19th May 2022