Hilton Hotel Sydney to be snapped up for $530M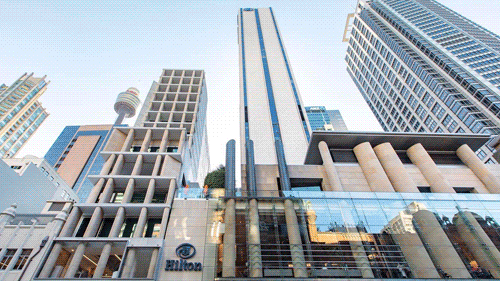 Baring Private Equity Asia will acquire Hilton Hotel Sydney for approximately $530 million.
The Australian broke the story in November 2021 that the Asian-based group was undertaking its due diligence on the property, which Baring was seeking to buy from Chinese-founded trading house Bright Ruby. 
The existing owner is seeking to exit from the local market, with a decent profit in its back pocket, having acquired the George St hotel in 2015 for $442 million.
The Hilton Sydney, which opened in 1974, underwent a two-year overhaul which saw some larger room styles being introduced to the 587-room hotel.  
It is also the location of Luke Mangan's restaurant Glass and the heritage-listed underground Marble Bar.
As corporate travel resumes and domestic tourists start booking rooms, five-star hotels are starting to make up for lost time.
The Hilton acquisition follows the purchase of the Sofitel Sydney Wentworth in a $315 million deal involving private equity group KKR which backed two local funds managers to buy the dowager. 
The Sofitel is owned by Futuro Capital and Marprop, who are planning a revamp the property and bring in more visitors. 
Baring Private Equity Asia has also backed a Futuro Capital in a separate play for Melbourne's historic Tivoli Arcade, shops and car park on Bourke Street in Melbourne's CBD.
Irit Jackson, 12th May 2022