Rental dispute shuts down the Hard Rock Café in Surfers Paradise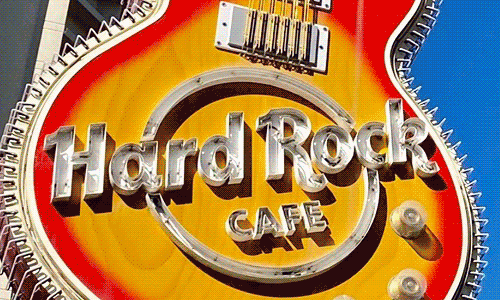 The Hard Rock Café in Surfers Paradise will close just weeks after celebrating its 26th anniversary.
A rental dispute between the restaurant's international arm and management of the Paradise Centre shopping complex is the catalyst for the closure. 
On Sunday, The Bulletin was told that Hard Rock Café is looking for a new location. 
"They're looking at a new location in Surfers Paradise and the negotiations have already started," the media organisation was told. 
Shocked staff were told on Thursday they no longer had a job. 
"We found out on Thursday that it was closing which was a huge shock,:" a long-time staff member said on Sunday. 
"We don't know what is happening right now, it's really scary.
"All we were told was the decision had come down from head office. 
"One way or another, I'll really miss the place and all the people there."
The Bulletin obtained a letter that was written to the staff offering a redundancy package.
"As you are aware, there is an ongoing dispute between our franchisor and the landlord of our current Surfers Paradise location," the letter read. 
"Unfortunately, this dispute is ongoing, and we have made the difficult decision to close the current Surfers Paradise location permanently. 
"As the Gold Coast remains an important region for us, we are currently exploring options for a new premises, however, this will take some time." 
President of Gold Coast Central Chamber of Commerce, Martin Hall was happy to hear that Hard Rock will be relocated to a new location. Mr Hall said the city could not be seen as unaffordable for businesses. 
"This would be a huge loss for Surfers Paradise because it is a great icon of the area and synonymous with the heart of our city," he said. 
"We hope it can stay centrally because it will offer up opportunities to regenerate another part of Surfers Paradise."
Irit Jackson, 3rd May 2022