Cairns restaurant owner calls out government while importing his own RATS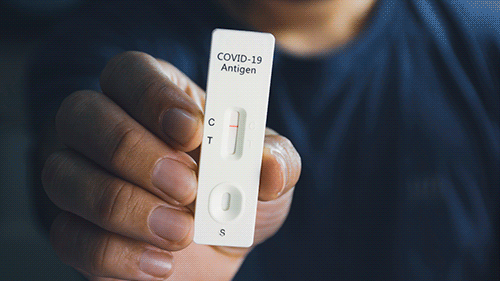 A Cairns restaurant owner has taken it upon himself to import rapid antigen tests (RATS) from Singapore so he can try to keep his business afloat.
Ochre Restaurant director Craig Squire said he used a family contact to get the RAT tests, which cost $4.17 each.
"They are widely available over there, as they are in most of South East Asia – I believe you can buy them from vending machines in Japan and South Korea," Mr Squire said.
"Staff that are 20-something went out over Christmas and New Year and got Covid and they were having to wait three to four days for PCR test results." 
During one week he was only able to open for three out of seven days due to staff shortages.
According to Mr Squire restaurants were the only retail sector being penalised. He also thinks check-ins should be scrapped as well as the mandate that only vaccinated patrons can dine at a restaurant.
"This ruling is having a detrimental effect on our trading, in what is already a loss making time," Mr Squire said. 
"Many potential customers are calling to check and we have to turn them away." 
Mr Squire said his staff availability was impacted due to extremely slow delivery of test results and the inability to actually purchase RATS leading to the loss of potential trade. 
"I have imported my own RATS from Singapore quicker than waiting for pharmacies to be stocked," he said.
"Isn't that an indictment on the ineptitude and lack of foresight by both levels of government."
Irit Jackson, 25th January 2022