Alcohol fuelled steroid user bashes innocent man in Salisbury pub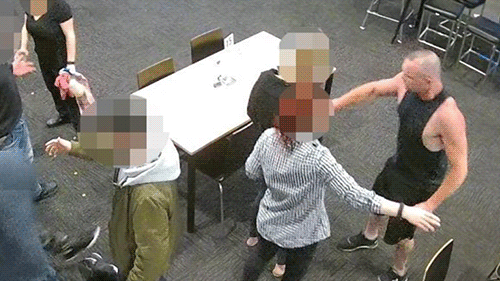 A steroid user has plead guilty to assault causing harm and aggravated assault over an incident that occurred at the Salisbury Hotel in South Australia late last year.
Dale Ryan Lush, 34, consumed 30 standard drinks before bashing a patron on 21 October 2020, leaving the victim with permanent injuries.
Around 9:30pm Lush believed he heard a patron nearby say something offensive towards him and proceeded to beat him, leaving him with two fractured eye sockets.
In his sentencing remarks, Judge Ian Press said that the victim had in fact not said anything, which was backed up by nearby witnesses.
Judge Press accepted that Lush believed comments had been said but this did not excuse his actions.
"It does not make your behaviour any less serious," he said.
"It provides no excuse or justification for the extremely aggressive and violent behaviour in which you then engaged."
Lush also attacked a security guard outside the hotel. The man had stepped in between Lush and his girlfriend while they were arguing. Lush punched him in the face.
Judge Press said the victim from inside the hotel had surgery to fix his eyes and was still reporting blurred vision and headaches which doctors believe could be permanent.
The security guard suffered facial bruising and a damaged tooth.
Lush was jailed for one year and 11 months on Friday in the District Court and is required to serve at least a year and one month before becoming eligible for parole in February next year.
Irit Jackson, 24th January 2022