Sell off: Why Chinese owned hotels have been put on the market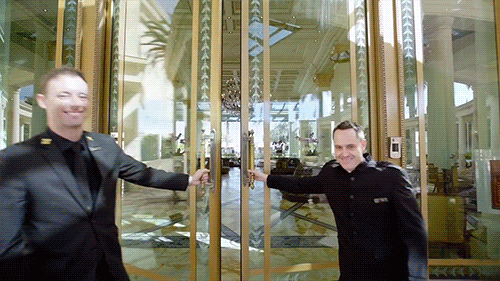 The five-star 200-room Palazzo Versace Hotel on the Gold Coast has been listed off market by its Chinese-based owners and is expected to sell for more than $100 million.
The Dong Run Group acquired the luxury hotel for $68.5 million back in 2012 and the hotel recently underwent a multimillion-dollar refurbishment.
JLL Hotels & Hospitality is driving the off-market sale campaign which is one of many sales of Chinese owned hotel properties.
The sell-off of these properties has been blamed on several issues including COVID-19's impact on occupancy and trade and political tensions between China and Australia.
One further factor in the fire sale is the attraction of selling in a strong market, with sales funds going into other ventures.
Last year, Primus Hotel in Sydney was sold by Chinese property company Greenland for $132 million to Pro-Invest Group.
Singapore based investment house Bright Ruby is selling the Hilton Hotel on George St, Sydney. They purchased the four and a half star, 570-room hotel in 2015 for $442 million and are now selling it for a rumoured $600 million.
Private investment company Tattarang spent $42 million for Lizard Island on the Great Barrier Reef that was owned by Hong Kong Stock Exchange-listed SEA Group.
China Capital Investment Group, based in Shanghai, is looking to sell Daydream Island.
Irit Jackson, 24th January 2022