Hospitality sector calls for wage subsidy to address rising costs and specialist visa to fill critical staff shortages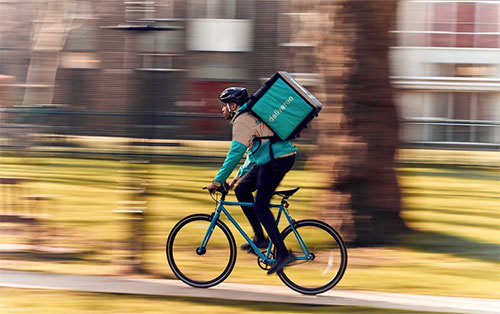 Almost two thirds of restaurant owners (65%) feel that the introduction of a new wage subsidy to help cover the costs of employees would be the most important initiative the government could introduce to help address rising cost pressures, according to the latest Deliveroo HospoVitality Index Report. 
The survey, conducted by YouGov and commissioned by Deliveroo in order to shine a light on the Australian restaurant sector's priorities, revealed significant challenges related to staffing and cost pressures. Availability of staff remains a top concern, with two-thirds of businesses ranking it as a key challenge (64%), an increase of 5 points since mid-2021. And when businesses are actually able to secure staff they are having to pay them more – concerns over higher salaries now impact more than half of hospitality businesses (55%), a significant increase from 45% six months ago.  
Staff shortages have been a critical issue for many Australian employers over the past 18 months, with the hospitality industry among the hardest hit. It is therefore unsurprising that almost all hospitality businesses are planning to recruit staff in 2022 (92%), with no significant difference between small employers of five staff or less (91%) or larger businesses with six or more current employees (93%). This demonstrates just how universal the drive for talent currently is. 
The reopening of the international border should provide some relief to the ongoing skills shortage. In fact, almost nine in ten (85%) told us that they would support the introduction of specialist hospitality visas for overseas migrants to help bring their skills into the country.
The fourth Deliveroo HospoVitality Report revealed there is a hidden pandemic impacting restaurant owners; more than half of Australian hospitality business owners said that COVID-19 has impacted their personal mental health (51%), with rates even higher in both Victoria (53%) and NSW (54%).
Of the owners impacted, a primary concern was understandably the loss and reduction of income (71%) as many were literally forced to stop or severely limit trade. Other considerations include the uncertainty surrounding government reopening roadmaps (63%) and public health regulations (59%), all of which hinders the sector's ability to make concrete plans for the future and clearly damages personal wellbeing further.
As most states continue to lift remaining hospitality and venue capacity limits, and most domestic and international border restrictions progressively ease, just over half of restaurants (52%) say they feel positive about the future of the hospitality sector in Australia, up from 46% in June 2021. A fifth of restaurants feel negative about the sector (20%), resulting in a fourth Deliveroo Vitality Confidence Score of +32, an improvement of 7 points.
Some of the worst impacted businesses are in our largest cities – many forced to shut down, some for good – as workers and patrons stayed at home and once vibrant Central Business Districts (CBDs) across the country became ghost towns. And while many of the effects of this have been very visible, some of the least obvious consequences may be the ongoing mental health impact on thousands of hospitality owners and workers across the country.
As we enter 2022, business confidence is mixed, with half (50%) of restaurant owners feeling positive about their prospects, up slightly from 46% in July 2021. More restaurant owners are neutral about their business prospects than previous reports (38% vs 34% in July 2021), suggesting they are waiting to see what 2022 has in store for their business activities.
The Deliveroo HospoVitality Index is produced biannually as a recurring benchmark for the hospitality sector. It will cover these issues and other emergent topics relevant to the industry to assist Deliveroo in tracking the evolving recovery of the hospitality sector throughout 2022.
Ed McManus, CEO Deliveroo Australia: "We're heading into what looks like another challenging year for Australian restaurant owners. With the advent of Omicron denting consumer confidence to go out, despite more relaxed government regulations, we are again seeing restaurants being hit. 
This is in addition to the significant cost pressures with the skilled worker shortage leading to record wages. Given the continuing uncertainty and the strong headwinds, it is no wonder restaurant owners are reporting their own mental health concerns. 
Along with restaurant owners, Deliveroo is calling on governments to put the hospitality sector at the forefront of its considerations as we move into an election this year." 
Deliveroo, 20th January 2022