Does Dunk Island finally have a new buyer?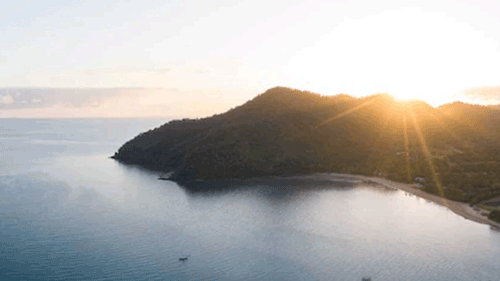 Dunk Island may finally have a new holder.
After years on the acquisition merry-go-round, freehold owners the Bond family, which has owned the island resort since 2011 just after Cyclone Yasi hit, are confident a sale may go through.
In early 2011, Dunk Island was destroyed by cyclone Yasi and was later acquired for about $7.5 million by Linc Energy founder Peter Bond with plans to repair and reopen the resort.
In 2020, the family looked to have sold the island to financial entrepreneur James Mawhinney for around $30 million.
Mawhinney's Mayfair 101 group ran into a regulatory trouble, which saw provisional liquidator Grant Thornton brought in to sort things out.
The Bond family were forced to put the island back on the market.
Last year, it looked like an acquisition may happen after Private equity fund Upsense Media Capital announced its intention to purchase Dunk Island in July.
Upsense, which was co-founded by Mark Spillane and RJ Bucaria, announced they would buy Dunk Island for between $20 million and $25 million.
The entertainment group had plans to revive the "iconic Australian asset", however when the deal fell through late last year, it left the Bond family once again holding the freehold island and wondering when they would be able to offload it.
The Bond family's luck may be about to change.
Family representative Adam Bond confirmed they were now in negotiations with another party.
"There may be something to say in the new year," he said.
Dunk Island is said to have attracted significant interest from a several domestic and international capital sources, despite uncertainty caused by the pandemic.
Irit Jackson, 13th January 2022