Man glassed over Christmas pub tab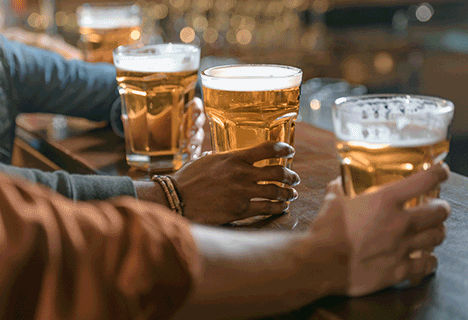 CCTV footage captured the moment a BHP workforce co-ordinator glassed a man in the head during an argument over a bar tab.
A court heard that Kytarna Leyland-Rice, glassed the 35-year-old man at Mackay's Langfords Hotel after she threw a drink in his face when he made racist and sexist comments. 
22-year-old Leyland-Rice pleaded guilty to unlawful wounding and now has a criminal conviction recorded against her name.
Mackay District Court heard the pair was at a Christmas party on 27 December 2020 at Sails Sports Bar when the victim said he felt Leyland-Rice was using a bar tab that wasn't for her. 
The group then travelled to Langfords, where both sides were observed using poor language. 
When Leyland-Rice smashed the glass over the man's head, she caused a 3cm gash that required four staples.
Defence barrister Scott McLennan said the victim "wouldn't stop carrying on about this bar tab".
"My client denied ever using the bar tab and she's someone who really values their reputation as an honest person," Mr McLennan said.
"Generally speaking, people who hit other people with glasses in licensed premises go to jail," Judge Julie Dick said. 
"It's as simple as that."
Four referees described Leyland-Rice with high regard.
"It's very unfortunate to see someone as young as you, with such good qualities … in the district court." 
While convicted, Leyland-Rice's 12 months jail term was wholly suspended for 18 months.
Irit Jackson, 23rd November 2021