What will hotels and resorts look like post pandemic?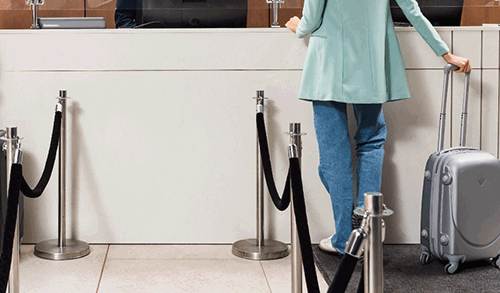 Holidays will look a little different from now on, with hotel and resort operators making numerous changes due to the Covid crisis and staff shortages. 
Some accommodation providers have discarded buffet breakfasts and around-the-clock room service as well as clearing the rooms of any surplus cushions, throw rugs, notepads and menus.
Entry cards will most likely be replaced with digital room keys, room service replaced by vending machine meals and carpets removed from rooms being replaced with hardwood floors.
Communal gyms have been replaced with weights and yoga mats delivered to your room.
According to Richard Munro, chief executive at Accommodation Association of Australia, some of these measures were already in the process of being ­adopted before the pandemic hit. 
"The decluttering and streamlining using technology has been taken up by a lot of properties and it makes a lot of sense," Munro said.
"Cleaning processes have also been taken to the highest of standards, with rooms being defogged and sterilised, to give people peace of mind they're in a safe place."
Apart from Covid and social distancing, chronic staff shortages were also a reason for so many of these new changes. 
"We've lost a lot of people from the industry and it's very labour intensive to run hotels, motels and resorts," Munro said. 
"The industry is going to be very much focused on efficiency of service because we don't have a big labour force to come in and service customers so I think expectations are going to have to be managed. That coffee might take a bit longer. 
"A little bit of patience is required (of guests) until we can build up the workforce again."
Irit Jackson, 27th October 2021