Gourmet Traveller reveals its restaurant of the year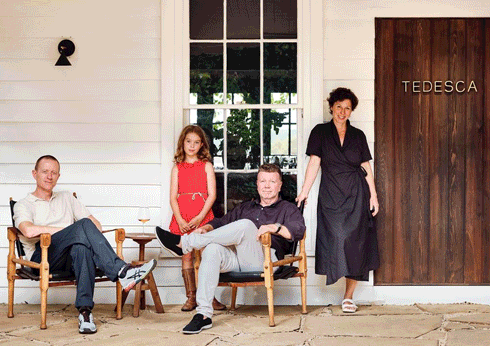 Gourmet Traveller has revealed the winners of its 2022 Gourmet Traveller Restaurant Awards.
Now that lockdown restrictions have lifted in both Sydney and Melbourne, there's no better time to celebrate restaurants and the people who make them so special.
This year's awards and guide feature many new restaurants. 
"One of the most exciting things about this year's awards and guide is how many new restaurants feature. Places that have not only managed to navigate the new and ever-changing landscape – but delivered exciting and exceptional experiences in the process," GT editor Joanna Hunkin said. 
"Without question, the past 18 months have challenged and changed the industry – but they have also sparked new depths of creativity and resilience. And that is most definitely worth celebrating." 
Following is a list of state winners, which went on to become finalists for the national Restaurant of the year award 2022. 
State winners:
ACT RESTAURANT OF THE YEAR:
PILOT, Canberra


NSW RESTAURANT OF THE YEAR:
SAINT PETER, Sydney


QLD RESTAURANT OF THE YEAR
ELSKA, Brisbane


SA RESTAURANT OF THE YEAR:
RESTAURANT BOTANIC, Adelaide


TAS RESTAURANT OF THE YEAR:
FICO, Hobart


VIC RESTAURANT OF THE YEAR:
TEDESCA OSTERIA, Red Hill


WA RESTAURANT OF THE YEAR:
MILLBROOK, Jarrahdale


And the winner is…
TEDESCA OSTERIA
Red Hill, Vic


"Tedesca sprung from something I'd been thinking about for a long time," chef and owner Brigitte Hafner told Gourmet Traveller.
"It grew in my heart, from my thoughts, from conversations and how I like to cook. It is a deeply personal expression of what I perceive hospitality to be. I wanted it to be a response to nature, a farm restaurant surrounded by garden and art and wine, a place that's beautiful to be in with a team that operates like family."
Chef of the year
Also honoured was Daniel Puskas of Sixpenny, Sydney, NSW, who took out top honour for the peer voted Gourmet Traveller Chef of the Year.
During lockdown Puskas transformed the restaurant from a finer diner to a bakery with great success.
His peers and staff having nothing but good things to say. 
"Dan is a talented young chef who knows what he wants and really strives to push the envelope of cuisine into the future," said Peter Gilmore, executive chef at Quay.  
"He [Dan] is not brash or braggy or cocky in any way," adds James MacDonald, executive chef at Odd Culture Group (The Old Fitzroy Hotel, The Duke of Enmore). "He just quietly goes about his business and does what he wants to do but in a confident way."
Other winners include:
Melbourne's Gimlet for Best New Restaurant.
Melbourne's Jung Eun Chae of Chae restaurant for Best New Talent
South Australia's Sharon Romeo of Fino Vino and Fino Seppetsfield
Queensland's Oaks Kitchen and Garden for Best destination Dining
Sydney's Monopole for Wine Bar of the Year
A full review of these winners can be found at Gourmet Traveller.
Irit Jackson, 25th October 2021