Family calls for answers after tragic suicide in hotel quarantine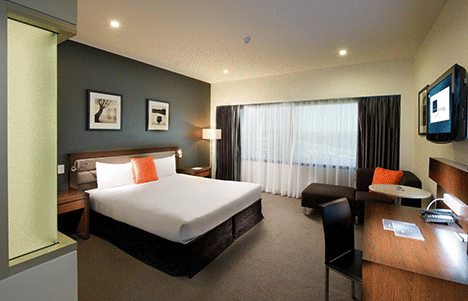 A shattered family is demanding answers from police and Queensland Health after a man took his own life whilst in Brisbane hotel quarantine.
53-year-old, former RAAF officer Matt Carroll committed suicide on 27 September at the Novotel Airport hotel, two days after arriving back in Queensland from Canberra.
His widow told The Courier-Mail that he was very depressed and would still be alive if he had been allowed to quarantine at home.
A guest at the hotel told the media that they heard Mr Carroll screaming for around an hour after being forced into mandatory quarantine. 
The guest called reception two times as she was concerned for his health.
According to a source close to the family, Mr Carroll "wasn't ok" when he arrived in Brisbane.
"He made an attempt to (end his life) in Canberra and was placed involuntarily in Canberra Hospital's psychiatric ward for two weeks," the source said. 
"This isn't a man who was OK. He was crying out for help."
It's believed Mr Carrol's wife did not know he was returning to Brisbane and was not told by police that he was at the airport or that they had any concerns about him 
His widow told The Courier-Mail that Mr Carroll had been suffering depression since his twin died of cancer last year and his mother was also diagnosed with the disease.
She believes being forced into hotel quarantine may have "pushed him over the edge".
"With his mental health, he shouldn't have been put into hotel quarantine.
"People who are depressed shouldn't be put in hotel quarantine. In my mind that was a factor that may have pushed him over the edge.
"I understand all of the things the Queensland Government is doing – I understand (the need for) masks and lockdowns.
"But I don't understand why we can't do something different for people with major depression who may be at risk of suicide."
The Queensland coroner is investigating Mr Carroll's death.

Irit Jackson, 12th October 2021