Australia's pub barons have big post lockdown plans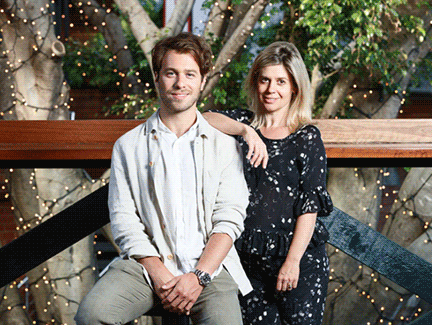 NSW's top pub barons have revealed what a visit to the pub will look like once lockdown is over in mid-October. 
Sam Arnaout, boss of the Iris Capital hospitality group, said while visiting his pubs in the next few months, patrons could expect some fun favourite activities to be back on the menu as well as more alfresco dining and capacity limits.
"Your favourite things like playing trivia and the like will still continue but capacity will be the main driver. The government will determine when live entertainment will return," he said.
Arnout owns pubs all over NSW, including Hotel Steyne in Manly, Ivanhoe Hotel, The Colombian in Darlinghurst and Blacktown Tavern in the west.
Arnout also hinted at some special perks for vaccinated patrons.
"We are looking to put something together along the lines of fully vaccinated people being allowed two for one meals but I don't want to give too much else away." 
Hospitality boss Elliot Solomon, who took over the reins of the Solotel hospitality empire in March, believes that pubs aren't just places to have a good feed but an important part of the community. 
Solomon manages 17 of some of the city's most familiar pubs including The Erko, The Golden Sheaf in Double Bay, The Paddo Inn and The Clock. 
"The pub is such a cornerstone of Australian culture and, and really, it's very much part of the fabric of each individual community," he said.
Bookings are already flooding in at his venues ahead of the mid-October ease of restrictions.
"We don't know exactly what we're 'gonna do specifically but we'll definitely be doing some exciting stuff like activations with partners," he said. 
One of Australia's largest pub giants is The Australian Venue Co, which owns over 160 venues across Australia, including six pubs in NSW.
Chief executive Paul Waterson has said the group has taken the opportunity over the past 18 months to invest in dozens of new venues across the country.
"How many businesses have been operating out of the one location for more than 140 years? It's a durable business model and we're willing to invest through the cycle, knowing that there's a really bright future ahead for the industry," he said. 
The group is set to announce two new Sydney venues in coming weeks.
Irit Jackson, 22nd September 2021