Perth casino failed to report jailed problem gamblers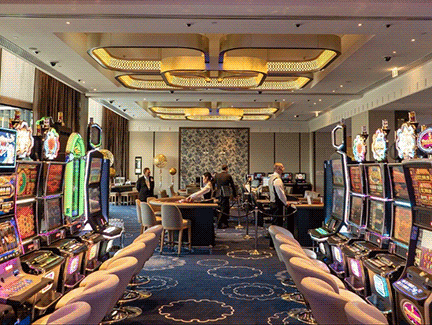 During today's Perth Casino Royal Commission hearing, it was revealed that the Casino failed to recognise or report two problem gamblers, who have been jailed for either stealing or fraud.
Daniel Petkov, former Belmont Westpac bank manager, became a regular at Crown Melbourne and Perth, where he was referred to as a "high value player" gambling away $2.7 million within five months in 2017.
Instead of recognising him as a problem gambler, Crown Perth instead recruited him to its Pearl Room.
When Richard Smith, director of premium gaming machines at Crown Perth was asked if he was concerned about Petkov's occupation and the amount he was gambling, Smith told the commission he wasn't concerned as he thought Petkov was more than just a branch manager. 
In 2018, Petkov was jailed for stealing almost $3.7 million from Westpac, most of which was gambled at the Melbourne and Perth casinos.
The inquiry was also told about Alan Tan, who had racked up debt of around $195,000 in 2016. Tan was banned from the casino after five of his cheques bounced.
Smith said Tan was given approval to play despite owing $195,000 by former chief legal officer and head of regulatory compliance for the group, Josh Preston.
When pressed as to whether Smith had ever expressed concern over Tan's financial position, he said he had not and that this was a "high level matter being pursued by senior people". 
The inquiry was then told that Tan was banned from Crown in May 2017. His debt had not been paid. 
In 2019, Tan was jailed for six-and-half-years for defrauding friends out of more than $1 million by encouraging them to invest in a fake baby formula export business.
Irit Jackson, 23rd September 2021