Freehold Interest of 'The Brook' for sale amidst a frantic Melbourne market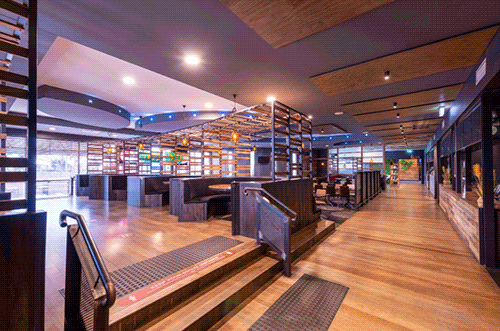 The Freehold Interest of 'The Brook', located in Point Cook has been taken to market, representing a secure investment opportunity within Melbourne's highly competitive retail and hospitality investment market. The property is being offered exclusively for sale by JLL's Will Connolly, Stuart Taylor and Tom Noonan via a national 'Expressions of Interest' campaign.
Offered with a long-term lease to the Melbourne Racing Club, the property offers a highly valuable, triple net lease, occupying a commanding 10,785sqm site in one of Melbourne's most rapidly expanding suburban locations in Point Cook. A current net annual income of $1,338,541 provides investors with a strong platform of return with the added security of a 20-year initial term expiring in 2029, followed by three further 10-year options.
Will Connolly, JLL Hotels Vice President, anticipates the asset to receive a flurry of interest given the spike in transactional activity nationally within the retail and hospitality investment market.
"There is a level of momentum that's palpable within this profile of investment class that has not been seen for some time. This will no doubt carry on into The Brook as parties will easily identify the value in covenant offered with the Melbourne Racing Club and the advantage of its triple net lease structure and fixed annuity of income".
Showcasing a multi-faceted hospitality and gaming venue, The Brook provides modern amenity and extensive facilities which include a large family bistro with children's play area, sports bar with TAB facilities, gaming lounge with 80 electronic gaming machines, multiple function spaces and extensive on-site parking.
Stuart Taylor, Senior Director of JLL Retail Investments concluding, "the demand for long WALE assets has never been stronger, with traditional retail property investors now looking to alternative assets such as The Brook as an avenue to secure assets. Investors are now acutely aware that these assets provide strong tenant covenants, landlord favourable leases and attractive underlying land value".
The Freehold Interest in The Brook, Point Cook is available via Expressions of Interest closing Wednesday 13 October at 5pm.
JLL, 13th September 2021