Pop up restaurant to replace historic WA venue prior to being redeveloped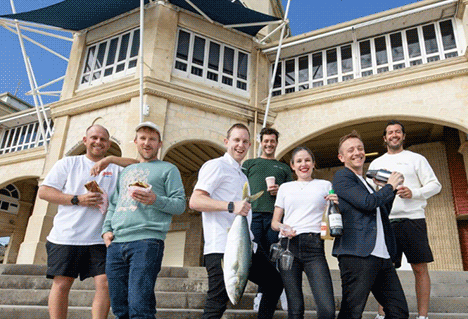 The historic Indiana Teahouse in Cottesloe, WA, will close its doors for redevelopment.
A pop-up restaurant named Indigo Oscar, designed by Tattarang's lifestyle division ZIZ and named for the Indian Ocean it overlooks, will temporarily open in November to fill the void.
Indigo Oscar will be created inside Indiana's restaurant area and will have a Latin American theme. 
With ocean views from every angle, Indigo Oscar will offer flavours of Central and South America by culinary manager Tom Haynes who has previously worked at the Michelin-starred Gordon Ramsay at Claridge's in London. 
More recently, Mr Haynes worked as executive head chef of Barangaroo House in Sydney, owned by Matt Moran and Solotel. 
"Coming over to WA means I get to play with WA produce — we're really focusing on simple beachside Latin American cuisine," Mr Haynes said.
"We're putting one of the world's hottest cuisines with one of Australia's best locations," he said.
"We'll have to go out with a bang." 
According to real estate developer Fiveight head John Meredith, the Perth community will be able to enjoy Indigo as a prelude to Indiana's next chapter.
"We know Indiana is important to all Western Australians and we are focused on delivering a sustainable future for the site — one that ensures its cultural significance is retained and much needed improvements for everyone visiting Cottesloe Beach are delivered," he said.
Irit Jackson, 13th September 2021