Aria restaurant to open in October … but only to the vaccinated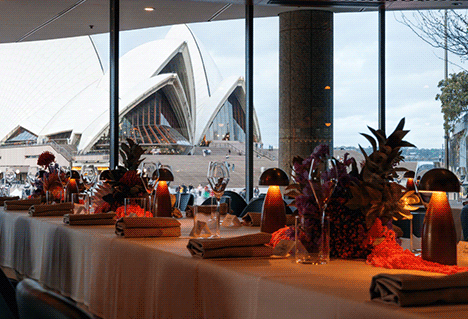 Sydney's Aria restaurant has come under fire from some Sydneysiders after owners Matt Moran and Bruce Solomon announced that it will only open to fully vaccinated customers.
The owners announced on Thursday that doors will open once NSW reaches its vaccination target, but restrictions will apply. 
In a post on Instagram the restaurant said they will be taking bookings from 18 October. 
"As per the NSW Government advice, only fully vaccinated guests will be allowed to enter our venue and all staff will be wearing masks and check-in processes will be in place," the post read. 
The post was ill received by many who read it. 
One Instagram user commented, "Nobody asked for you to declare this, why not support all of your customers? I'll never eat in your restaurants again." 
"Would be awesome if you stood up for people who are being forced and coerced into getting jabbed to function in society. Unfortunately, I can see already by the comments you will lose a lot of business," another wrote. 
Some were concerned that this decision would discriminate against those who are unable to vaccinate for medical reasons.
However not all the comments were negative, with many understanding and accepting that the restaurant is only following state government direction. 
"We are excited to be able to open reservations at our restaurants following the NSW Government announcement on Thursday 9 September that once the NSW population reaches 70 per cent target of fully vaccinated, for those eligible, our restaurants can reopen," Mr Moran told news.com.au. 
"We are doing everything in accordance with the NSW Government Health Orders and will continue to abide by all government guidelines."
Irit Jackson, 13th September 2021