Community concern over Coogee Bay Hotel redevelopment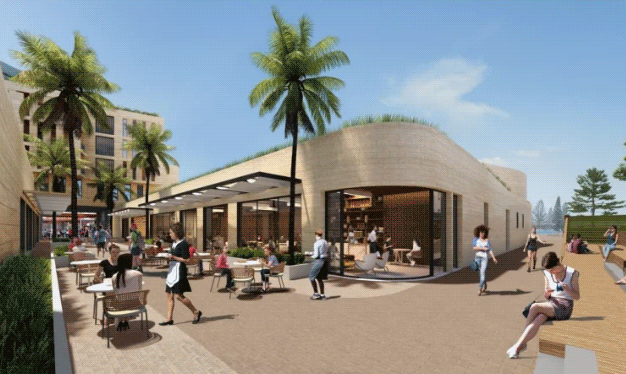 Locals in Sydney's eastern suburbs are opposing the $112 million proposed redevelopment of the Coogee Bay Hotel.
The latest plans for the site owned by businessman Chris Cheung show a six storey apartment block with 60 units and shops and a supermarket on the lower level.
An application lodged with Randwick Council details how demolition of Selina's nightclub, a boutique hotel, an apartment building on Vicar Street, and shops along Coogee Bay Road would be required.
The existing Coogee Bay Hotel and beer garden would not be demolished and the hotel's accommodation would increase from 19 rooms to 29.
The proposed redevelopment would stand at 23m at its highest point, almost double the 12-metre limit which applies to the entire site. 
However there are already three existing buildings that exceed the height limit: the boutique hotel is at its tallest 19 metres.
Coogee resident Rona Wade said the 12-metre height limit shouldn't be increased.
"The community will fight this. People are already getting active about it," she said. "The community will not welcome this development at all." 
The project's development manager, Russell Cotton, said this project would lead to a "more family-friendly environment" with the upgrade to accommodation, increase to the range of entertainment and dining options and more public meeting spaces.
"It presents an opportunity to reconfigure the site from a conglomeration of ad hoc buildings and alterations from various time periods," he said.
Irit Jackson, 28th July 2021