Celebrity chef Luke Mangan says vaccination can bring "hospitality back"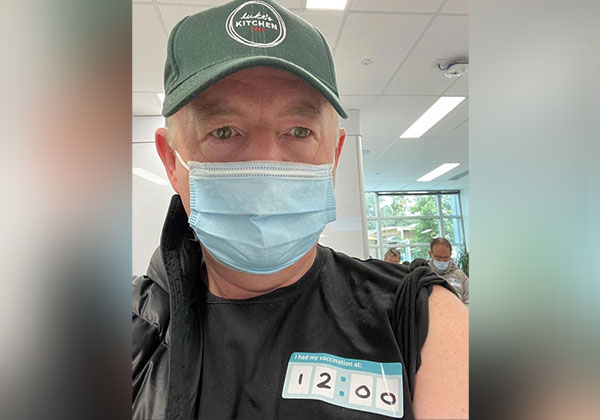 Luke Mangan, restaurateur and P&O Cruises celebrity chef is an advocate for the restart of safe domestic cruising and is asking Aussies to get vaccinated in an effort to resurrect the hospitality and tourism sector. 
Lat week, Mangan posted a selfie on Facebook after receiving his second COVID jab, writing, "If you can and want to, go for it, let's get this thing over and done with!
"Let's get Small Businesses back, Tourism back, Hospitality back, Life back!"
Many other businesses directly associated with Cruise ships have also seen a significant drop in revenue.
Cairns-based tour operator Hummers and Harleys, who would take cruise passengers on tours in Hummers has seen a 70 per cent drop in their business. 
Owners Tina and Rory Murphy invested in a second stretched Hummer that was bought specifically for the cruise market just before the pandemic hit. 
"The cruise ships calling at Cairns and Port Douglas were good for business in other ways as well. They added a real buzz with the passengers in town spending money and having a good time," Tina said. 
President of Carnival Australia and P&O Cruises Australia, Sture Myrmell has highlighted the effect cruising can have on the economy, stating that prior to COVID, the industry generated $5 billion annually in economic activity in Australia including $1 billion in Queensland.
"Cruising is also vital to regional economies, and this emphasises why it is so important for federal and state governments to engage and agree on a pathway for the resumption of cruising," he said.
"As things stand, it will be months before any cruise ship can return to Australia, but it is urgent to begin the restart conversation now so that businesses that depend on cruising can plan for the future."
Irit Jackson, 27th July 2021