Crown Resorts called unfit to hold casino licence – must reform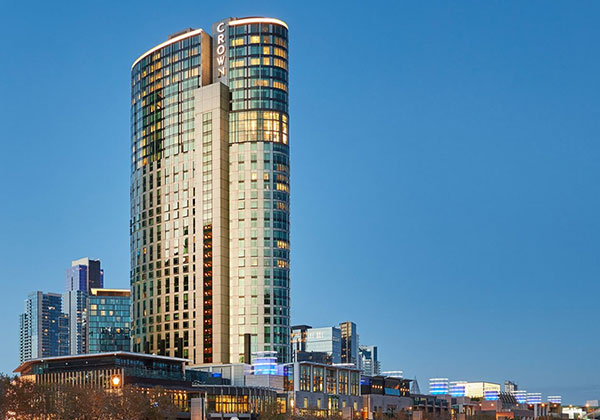 Under a plan proposed by counsel assisting the Victorian Royal Commission, Crown Resorts  could be given two years to prove it has become a suitable operator for the Melbourne casino.
Crown will have multiple conditions to work through including checks by a state-appointed external monitor, the departure of more long-term senior Crown employees and further reforms.
Compliance with conditions is still no guarantee that the casino giant will emerge from the inquiry with its casino licence intact. 
The proposal is part of counsel written submissions to the commission and comes less than a week after formal recommendations were made for commissioner Raymond Finkelstein to find Crown unsuitable to hold a licence. 
Mr Finkelstein is expected to hand down his final report in October. 
The submissions state Mr Finkelstein's recommendation for Victorian government to cancel Crown's casino license would be justified but he could also recommend Crown be regulated to reform.
"While the evidence suggests the reform of Crown may be possible, it will be complicated and nothing short of complete, holistic, bottom up and down reform is required," counsel assisting wrote.
While it is possible that Crown continue to operate the Southbank casino while it is technically unsuitable to hold the licence, strict monitoring by an independent expert with "extensive" powers would need to put into place.
Counsel assisting suggested that this interregnum period could last until 2023, which is when the regular review into Crown Resorts is due to be conducted by the VCGLR.
"It would be for the regulator then to decide whether Crown Melbourne has reformed, and is, at that point in time, suitable," they wrote.
Counsel assisting could not describe in their written submissions the specific steps Crown would need to follow to become suitable, saying it would involve a further overhaul of the board and senior employees.
Lawyers for the Commission have also recommended that Victoria's regulatory approach to casinos be modified, saying self-regulation is ineffective and that a "risk-based approach" should be implemented.
Irit Jackson, 26th July 2021