A famed Sorrento Hotel is getting a Makeover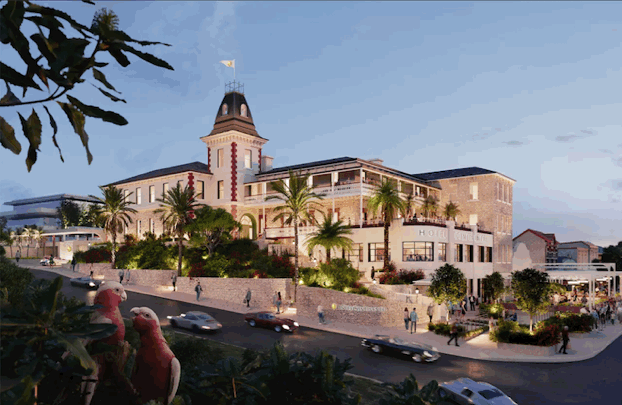 IHG Hotels and Resorts has announced that it will be bringing its luxury Intercontinental brand to Sorrento, on Victoria's Mornington Peninsula.
IHG is heading to the Victorian coastal town to redevelop the Hotel Continental.
The hotel will open in November 2021.
InterContinental Sorrento will feature 106 guestrooms, many with water views.
The hotel will occupy the accommodation aspect of the 145-year-old heritage-listed limestone building.
The hotel's signature restaurant  is also being renovated and will soon announce a partnership with a high profile chef.
The renovation in its entirety will include a wellness centre incorporating a luxury bathhouse, an outdoor pool, a gym and three function and event spaces.
The Conti's original iconic grand ballroom will also be restored.
Vice president of development across Australasia, Japan and the Pacific at IHG, Abhijay Sandilya, said, "We could not be more delighted to be adding this very special hotel to our InterContinental portfolio, and we're so pleased to be embarking on the restoration process with this great consortium of partners.
"InterContinental hotels around the world all have a fascinating, alluring story to tell and InterContinental Sorrento, with its rich 145-year history, is no exception. It perfectly complements our portfolio."
The project has already undergone a state of the art restoration by the Trenerry Consortium, owned by Victor Smorgon Group, the Kanat Group and Trenerry Property.
Peter Edwards from Victor Smorgon Group said, "After working closely with our consultant team, we couldn't be more pleased to have IHG Hotels & Resorts on board.
"We are confident that bringing the world's largest luxury hotel brand to a destination like Sorrento will attract attention from both domestic and international travellers to the region, and we are excited to see the Hotel Continental enter an exciting new era.
"Collectively, we have a passion and vision for the hotel to be completely revitalised and returned to its former glory as one of the country's most loved hotels, and we're excited to be embarking on this project with the team at IHG."
Irit Jackson, 8th April 2021