Brisbane café owner called out for racist post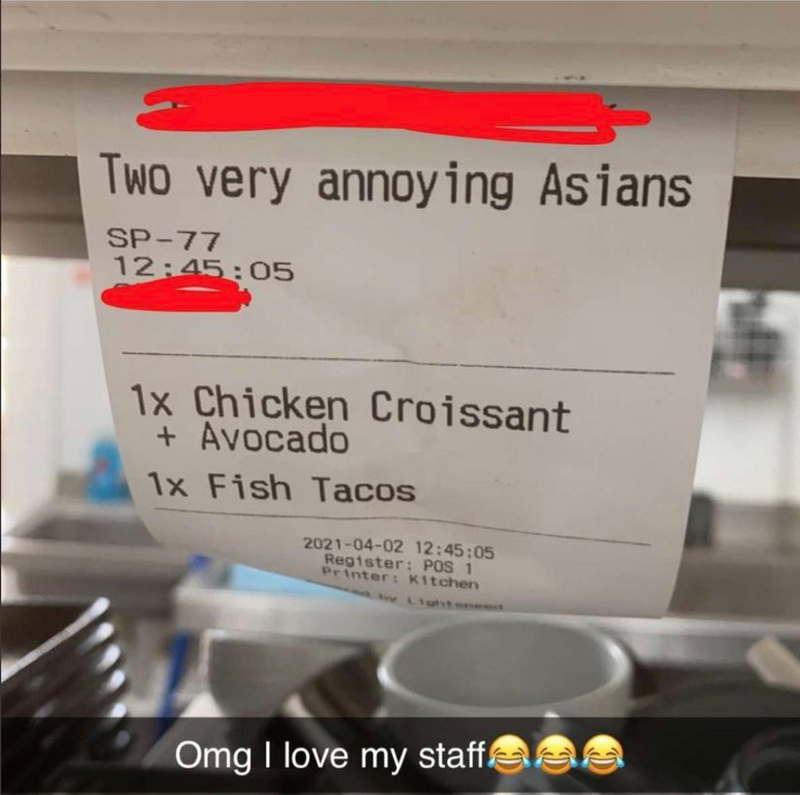 The joint owner of several popular Brisbane cafes is under fire for a racist post on his social media accounts.
The owner posted a photo of a receipt with the customers named as "two very annoying Asians".
The insensitive images were posted on Shay Hayston's accounts on Saturday, along with the caption "Omg I love my staff" with three laughing emojis.
According to The Courier Mail, Hayston is co-owner of The Stand and Froth on Brunswick, but it is not known where the incident occurred.
The post was exposed by Alec Madara, who called out Hayston in an interview with The Sunday Mail.
"How many descriptions like this have been given to people because this is where they are describing where the orders go," Madara said. "Was the intention to be racist? I couldn't say, that's not for me to decide, society can have their viewpoints and talk about it, I just know it didn't sit with me well."
A formal apology was written in a private Facebook post by The Stand's manager Freddie Wintrip.
"Whilst this incident did not happen at The Stand nor were any of our beautiful performers, staff or patrons involved, it did not happen within our shared space. This behaviour is truly unacceptable and I cannot condone it."
Not long after Wintrip's post, Hayston also apologised "for the offense and hurt caused."
"I've been a business owner in the Valley for more than six years, personally and professionally invested in diversity. I'm deeply disappointed and embarrassed at my actions as they go against everything I pride myself on," he said.
Irit Jackson, 7th April 2021