Sydney pub fined for COVID-19 breaches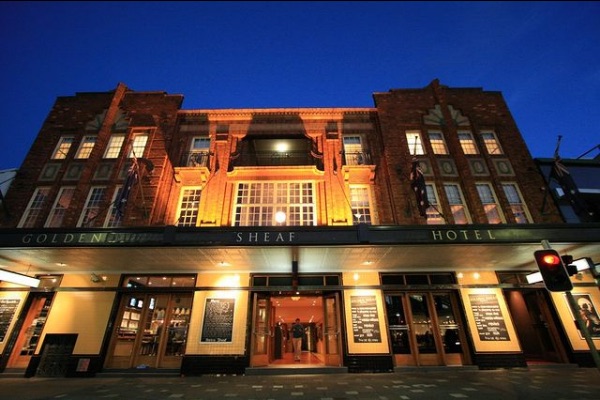 A Sydney pub is being charged with COVID-19 regulation breaches, after an image of a large group of people outside the venue was circulated on social media.
The incident happened on 8 July 2020 and led to The Golden Sheaf Hotel in Double Bay being charged with one count of not complying with a noticed direction under section 7, 8 or 9 of the Public Health Act.
Several days after the photo was taken Liquor & Gaming said in a statement that the Golden Sheaf would be fined $5500. They described the incident as "a group of around 250 customers [who] did not adhere to social distancing outside the pub" with a spokesman saying the situation "posed a serious risk to public health".
The Golden Sheaf Hotel, operated by Solotel, denied the breach entering a plea of not guilty when the case was first heard in January this year.
The CEO of Solotel Group, Elliot Solomon, told the Herald that the company takes "the safety of our guests, staff and the communities we operate in very seriously.
"Shortly after the photo of the queue was taken (on Wednesday 8 July 2020), we dispersed the crowd with the help of NSW Police," Mr Solomon said.
"We are pleading not guilty to the penalty for breaching COVID-19 regulations because we believe we were abiding by the NSW Public Health Order in place at the time of the penalty notice.
"We will continue to practice social distancing and COVID-Safe measures at the Golden Sheaf, and at all our venues, and ask that our guests assist us in practicing social distancing both inside and outside our venues."
The case is expected to return to court in April.
Irit Jackson, 3rd March 2021