Crown Victoria set to face a new royal commission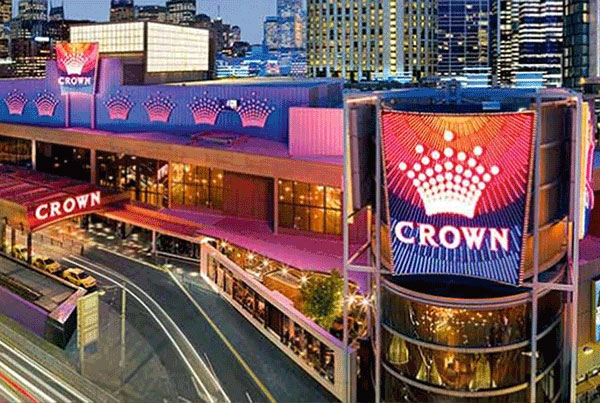 With the hammer coming down on Crown Resorts Sydney, it is now Victoria's time to face the heat of a royal commission.
The commission will investigate Crown Resorts' flagship Victorian casino, specifically its links to organised crime and money laundering.
Former Federal Court judge Raymond Finkelstein QC has been appointed to run the Victorian royal commission, which will cost $5 million. Mr Finkelstein has served for more than 40 years at the Victorian Bar and has been a queen's counsel since 1986. He has chaired the Gillard government's inquiry into the media in 2012 and provided legal advice to the then Andrews opposition ahead of the 2014 state election that informed the now Premier's promise to rip up the contract for the East West Link road project, costing Victorian taxpayers $1 billion.
The inquiry's recommendations are expected to be handed down as soon as 1 August.
The investigation follows years of money laundering and poor conduct allegations of at the Melbourne casino.
Criticism of the Victorian gaming regulator will come under focus, with particular attention paid to its light handling of past allegations.
Crown will now have to fight to retain its Melbourne licence, with the Western Australian government also announcing an inquiry into operations at Crown Perth.
Victorian Premier Daniel Andrews said in a statement on Monday: "This is about making sure that those who hold a casino licence in Victoria uphold the highest standards of probity and integrity and that they're accountable for their actions."
The inquiries have led to four board members resigning, the latest being advertising mogul Harold Mitchell who has resigned with immediate effect. Resignations in the past fortnight include Andrew Demetriou, Guy Jalland and Michael Johnston, with director, the John Horvath, also announcing plans to leave the Crown board.
Crown's woes and mismanagement came to light with the NSW inquiry led by former Supreme Court judge Patricia Bergin.
The inquiry into Crown Resort's suitability for a Sydney licence highlighted Crown's links with organised crime figures, along with governance and risk-management failings at the company.
Following the inquiry, Ms Bergin recommended Crown be found unsuitable to retain the gaming licence for its new Barangaroo casino in Sydney.
It was also recommended that major shareholder James Packer's voting rights be reduced to 10 per cent from 37 per cent.
Former Liberal minister Helen Coonan, who now acts as Crown's executive chairman has welcomed the inquiry by the Victorian government "as it provides an opportunity to detail the reforms and changes to our business to deliver the highest standards of governance and compliance, and an organisational culture that meets community expectations".
NSW Independent Liquor and Gaming is now working with Ms Coonan on a range of reforms to Crown's governance, risk management and anti-money-laundering practices to ensure it can retain its Sydney casino licence.
Any additional information found by the Victorian Royal Commission would have an adverse effect.
The Andrews government brought forward the inquiry previously scheduled for 2023.
"This royal commission responds to the serious findings of the NSW Independent Liquor and Gaming Authority inquiry," the Andrews government said in a statement.
"Since receiving the ILGA report, the government has taken advice about the most appropriate way to proceed in Victoria.
"Establishing a royal commission will ensure the most appropriate access to information regarding Crown Melbourne's suitability to hold the casino licence given the Commission's powers to compel witnesses and documentation."
Irit Jackson, 23rd February 2021