Social distancing may not be the answer to COVID spread in restaurants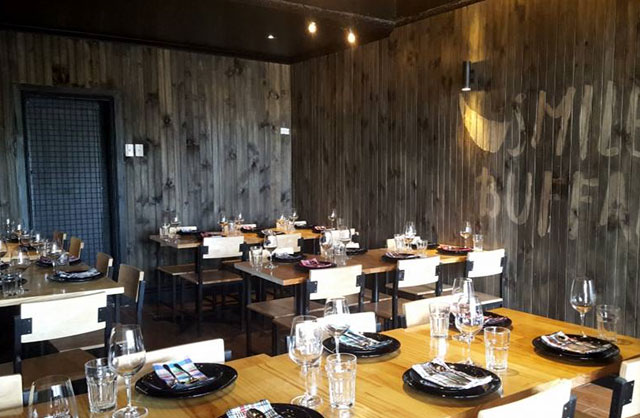 It is becoming apparent that the airflow and seating arrangements at the Smile Buffalo Thai restaurant in Melbourne's Bayside suburb of Black Rock, may have fuelled Victoria's latest coronavirus outbreak.
This is despite the Black Rock restaurant following density rules.
Of the 37 diners who ate at the Smile Buffalo Thai restaurant on the evening of 21 December, eleven tested positive to the virus.
All infected patrons visited the venue between 7-9:30pm that evening, where they sat at different tables and in different areas of the restaurant. 
A staff member also tested positive. 
Professor Mike Toole, epidemiologist at Burnet Institute, said the virus seemed to have spread via finer particles known as aerosols and not through larger droplets. This means, social distancing may not provide sufficient protection, especially if the area is poorly ventilated.
"The traditional 1.5 metres apart isn't enough in that setting, so masks become absolutely critical," Toole said.
A simple solution is to ensure more natural airflow by opening as many windows and doors as possible.
However, Smile Buffalo only has one single door providing entry off Beach Road.
The Health Department confirmed that the restaurant was abiding by the strict density rules.
The last case linked to the Black Rock cluster was reported a week ago leading authorities to believe this cluster is now under control. 
At time of writing, Victoria had recorded no new community transmitted cases for four days straight. 
Irit Jackson, 11th January 2021