Redcape buys pub after 43 years of ownership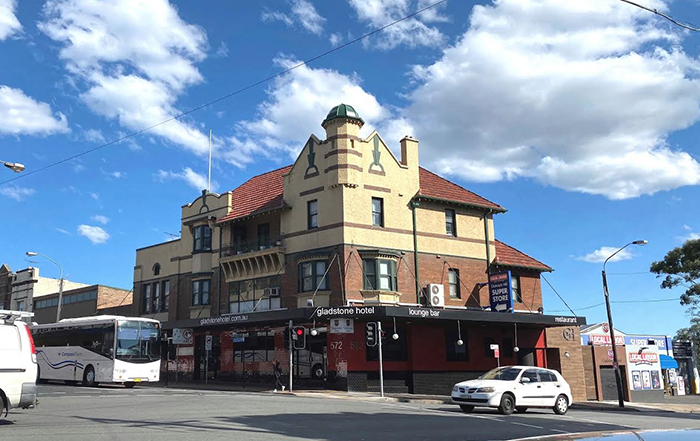 JLL Hotels & Hospitality Group take are delighted to announce the sale of the Gladstone Hotel, Little Bottler Bottleshop and Local Liquor Superstore, Dulwich Hill for $38m. 
The assets were sold as part of an off-market Select Tender process by exclusive agents JLL Hotels & Hospitality Senior Vice President Ben McDonald and National Director John Musca. Significant buyer interest was generated in one of Sydney's most coveted pubs offered for the first time in 43 years with the sale finalized less than two weeks after bids closed.
The unique offering included three separate businesses and liquor licences; the Gladstone Hotel, adjacent Local Liquor Super Store and the Little Bottler retail liquor outlet all underpinned by circa 1300m2 of freehold commercial property and a further 800m2 of leased trading footprint. Located in a desirable and densely populated Inner West suburb, and with limited local competition, buyer engagement with the asset was highly anticipated. Those hotels also licensed overall three levels and strategically sits adjacent to a council car park in a burgeoning high street retail precinct.
The dominant hotel and trading opportunity was acquired by ASX listed Redcape Hotel Group who have seen their share price surge to over a $1 in the past few weeks on the back of robust trading results.
The sale reflects the largest hotel sale to be consummated in New South Wales since the enforced March 23 COVID-19 shutdown of hotels across the state. Frustrated by, but sensitive to, the cautious and staged approach to hotel reopening's throughout the country, public appetite for hotel and hospitality venues has buoyed operators, with strong patronage widely reported, despite restrictions on numbers.
JLL Senior Vice President, Ben McDonald suggested "the result provides further evidence of the market's ability to see past near-term volatility and pursue assets with confidence where there exists a compelling investment narrative fuelled, in this case, by the dominant local trading opportunity and record low interest rates," he suggested. 
Thrilled with the sale owner Craig Coote added; "Having made a significant decision to sell after 43 years at the hotel, we appointed JLL exclusively to manage our sale. John and Ben's professionalism, advice and process were exceptional, and we are delighted with the outcome, in what has been an emotional experience". 
JLL Hotels have over $300m in total deal value in closing stages presently with National Director John Musca stating that "we're witnessing an astonishing transactional crescendo to the year in the hotel asset class, reflecting an alignment of various owner motivations with a range of corporate and private investment drivers".
JLL, 19th November 2020